Can you really afford not to have a marketing manual in your company?
---
Effective marketing is not easy to achieve – and even harder through your Team
Running a business is demanding, and marketing shouldn't be a headache. Our marketing manual template is designed to make your life easier. It is a low-cost way to dramatically improve your company's performance through better marketing. This is because it communicates the detail to your team.
Whether you have a small in-house marketing team or use the skills of everyone in your company for marketing, creating and using a Marketing Manual will get everyone on the same page.
It will guide your marketing efforts, communicate expectations, set benchmarks, and define success. What are the chances that your marketing will be effective if these fundamentals are not in place?
A Marketing Manual will assist your team in meeting your marketing expectations for your company. It will improve the performance of your company by communicating the specifics of your marketing requirements to your team.
Can you really afford not to have a marketing manual in your company?
---
3 Remarkable advantages of a Marketing Manual
There are huge benefits of having a marketing manual in your business. From improving communication to setting benchmarks, a marketing manual is a tool that will also improve accuracy, improve efficiency and increase profit.
Below are 3 important reasons this simple tool is important for your organization.
1. Expectations are set
Your marketing personnel will clearly understand your expectations. They will have a detailed list of what is required.
2. Provides certainty
Your marketing personnel will understand exactly what needs to be done. This allows them to focus on their work with confidence. They don't have to wonder if they're doing everything correctly. They will be more determined, proactive, and focused.
3. Creates an efficient system
When you establish business standards and procedures, everything becomes more efficient and streamlined. Accessibility, accuracy, coordination, efficiency, productivity, and scalability all significantly improve.
---
Huge time saver Marketing Manual Template
This Marketing Manual Template enables you to quickly establish guidelines and benchmarks for your team to adhere to. This template is simple to customize to your needs and can be completed in minutes rather than months.
Do you have the time to write your own system manuals from the ground up? Use this Marketing Manual Template to save a significant amount of time, effort, and money. You can enter your own information and customize the template to fit your needs.
---
Review the Detail
Review the following pages of this Marketing Manual Template below.
Title Page
The following page is the title page. You can easily customize this to suit your requirements.
Table of Contents
The next page shows the table of contents and the detail included within the template. This table of contents is fully automated using Microsoft Word's table of contents tool.
Section 1 – How to Use the Manual
Section 1 is a simple section about how to use the manual.
Section 2 – Marketing Policy
Section 2 allows you to include your own marketing policy. This will be based around your Vision and Mission Statement.
Section 3 – Target Market
Section 3 explains your target market. You can customize this easily to suit your business and its specific target market.
Section 4 – Marketing Channels
Section 4 details all the marketing channels your business uses.
Section 5 – Marketing Budget
Section 5 is about your marketing budget. This communicates to your team typical amounts you spend on marketing.
Section 6 – Branding
Section 6 is about your company brand and how to apply it to your business. There are sections about use of your logo, uniforms, website and stationary.
Section 7 – Marketing Procedures
Section 7 is a place to include all your marketing procedures. There are a few typical examples included. Refer to the table of contents for more information about the standard procedures included.
Section 8 – Summary
Section 8 is a summary of the manual.
This is a detailed Marketing Manual Template that will provide guidelines for your team to follow. It forms a foundation for your Marketing Strategy and Marketing System.
Create your Marketing Manual in minutes instead of months.
---
What is Included?
Marketing Manual Template
Microsoft Word .docx
Page Count
20
Word Count
2548
---
Free Bonus No. 1
When you purchase the Marketing Manual Template above, you also receive a Call Center Escalation Process Template.
Call Center Escalation Process Template
Page Count
2
Word Count
255
---
Free Bonus No. 2
Free Bonus No.2 is a Customer Service Checklist.
Customer Service Checklist
Page Count
1
Word Count
179
---
Free Bonus No. 3
Free Bonus No.3 is a Marketing Checklist.
Marketing Checklist
Page Count
2
Word Count
299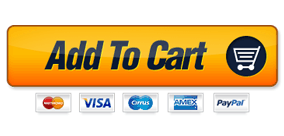 USD 27
Shop with Confidence
---
Can you afford to not consider your marketing strategy, brand, position in your industry and profile?
Invest in your business's future success. Our manual template is here to simplify and supercharge your marketing efforts through your team. Systemize the marketing aspects of your business and align your team for success.
All the best with your business.
Regards,
David
P.S. The price of our products do rise based on upgrades, improvements and demand. We encourage you to buy today not only to avoid missing out at this price, but also to immediately reap the benefits of starting your marketing system in your business.
---
Frequently Asked Questions
---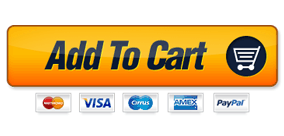 USD 27
Shop with Confidence