Skyrocket Your Café's Success with an Employee Handbook: Unleash Profit-Boosting Benefits Now!
---
Experience Rapid and Remarkable Improvement
Do you need to quickly improve the performance and profit of your Café without investing a lot of money?
Are you often dissatisfied with your team's performance and quality of delivery?
A Café Employee Handbook enables you to improve your café by communicating your vision, direction, and standards to your employees. It is your 'silent partner' who communicates your expectations when you are in the café and also when you are not around.
You are pressed for time and cannot be everywhere at once. A Café Employee Handbook is a low-cost business partner that can help you improve performance, communicate expectations, and propel your café forward.
Can you really afford to operate your café without an employee handbook?
---
Unlock the Power: 3 Key Benefits of an Employee Handbook
Experience a café transformation with our Employee Handbook, designed to catapult your business to new heights of success. Discover the three real breakthrough benefits that will drive your café's growth and secure its position as a customer favorite.
1. Elevate Customer Service to New Heights
In the café industry, exceptional customer service is the key to unlocking unrivaled success. With our Employee Handbook, you can set the benchmark for outstanding customer service that leaves a lasting impression on every patron.
Achieve the coveted 5-star reviews for as many customers as possible, making your café the go-to destination for discerning customers. Our handbook provides a comprehensive reference tool, empowering your team with specific details to deliver unparalleled service that will keep customers coming back for more.
2. Build Authentic Trust and Loyalty
Trust is the foundation upon which successful cafés are built. Our Employee Handbook is the catalyst for building authentic trust with your customers. By setting clear expectations and guidelines for your team, you create a cohesive and reliable experience that customers can count on.
As they witness the consistent delivery of exceptional service, trust will grow, resulting in loyal customers who become your brand advocates. Prepare for a surge in repeat business, positive word-of-mouth recommendations, and an unwavering customer base that propels your café forward.
3. Streamline Operations and Communication
Repetitive instructions and constant clarifications can hinder your productivity and impede growth. Say goodbye to the cycle of repetition with our Employee Handbook. By implementing this invaluable resource, you empower your team with a documented reference they can turn to for answers, eliminating the need for constant guidance.
It becomes the go-to document that covers everything your team needs to know, saving time, reducing errors, and boosting efficiency. Keep the handbook consistently reviewed and up to date, and watch as your team takes it seriously, freeing up your time to focus on strategic growth and expansion.
---
Save Precious Time: Introducing Our Time-Saving Template
Creating a Café Employee Handbook requires a significant amount of time and effort.
This template will allow you to quickly and easily create your Employee Handbook.
You will be able to create your handbook in minutes rather than months, and you can customize it to your specific needs. Examine some of the content listed below.
Title Page
The following page is the title page. You can easily customize this to suit your Café.
Table of Contents
The following page shows the Table of Contents and the detail included within the document.
Section 1 – Welcome
The first section is a welcoming message for new employees. This is an opportunity to introduce your organization and the Employee Handbook to your team.
Section 2 – History, Vision and Direction
Section 2 is an opportunity to communicate your history and provide direction for the future including your Vision and Mission Statement.
It is important that you have a Vision and Mission Statement for your organization to provide direction for your team and show leadership to your suppliers, customers and staff. There are several to choose from or you can easily modify to suit your business.
Section 3 – Values
Section 3 defines values. Values are important for your team so they understand what your expectations are. If you don't communicate values to your team, they will use their own values which may not be appropriate or may not meet your expectations.
Values provide a foundation for expected appropriate behavior.
Section 5 – General Details
Section 5 includes space to add all your general details and also explains reporting relationships and an organizational chart.
Section 6 – Workplace Requirements
Section 6 includes a range of workplace requirements typically found in any business. There are standard workplace requirements including leave.
Section 7 – Health, Safety and Emergencies
Section 7 is about health, safe work practices and emergencies.
There is also a section to include your emergency evacuation exit maps and diagrams.
Section 8 – Workplace Equipment
Section 8 is about workplace equipment.
Section 9 – Procedures
Section 9 includes a range of procedures. There are quite a few standard types of procedures commonly found in any business. You can easily add your own procedures to the manual as well.
Procedure Example 1 – How to Open the Cafe
The first example is How to Open the Café. Procedures should be detailed and explained in steps. If you want your team to operate in a particular manner, then including all the steps is important.
It is also a good idea to involve your team when creating the steps for each procedure. They will have a valuable contribution to creating the correct steps for each procedure.
Procedure Example 2 – How to Provide Excellent Customer Service
Example 2 is another simple example regarding Providing Excellent Customer Service. If you don't list out the procedure step by step, you can't expect your team to get the process correct.
Refer to the Table of Contents to review the typical procedures included in this template. You can easily customize these procedures and also add your own.
Section 10 – Summary
Section 10 is a summary of the Café Handbook.
---
What is Included?
Café Employee Handbook Template
Microsoft Word .docx
Page Count
46
Word Count
5900
---
Free Bonus No. 1
Employee Code of Conduct Template
When you purchase the Café Employee Handbook Template above, we also include a Employee Code of Conduct Template. Review the content below.
Title Page
The first page is the title page which can easily be customized to suit your coffee shop.
Table of Contents
The next page is the Table of Contents. This identifies the content within the template.
---
Free Bonus No.2
15 x Quality Checklists
Also included for free are 15 quality checklists. Quality checklists are extremely helpful and make your team's job easier. They also allow you to assign and delegate tasks while having some assurance that quality is being met.
Even with checklists there still might be mistakes. However, they are the benchmark for getting things right. Quality checklists are a fantastic tool to assist you and your team in meeting expectations and standards.
These checklists can be modified to post on the wall, in the kitchen, in the staff room or wherever they can be easily viewed and referred to. You can also provide them as print outs to your team as a reminder on how to complete any task to a high standard.
Review two examples below. The first example is a detailed process for welcoming customers which is such an important part of operating a successful Cafe. First impressions are often the lasting impression, so it makes perfect sense to ensure your customers are greeted and served to a high standard.
Checklist Example 01 – Welcoming Customers
Checklist Example 02 – How to Clean the Coffee Machine
The next quality checklist is How to Clean the Coffee Machine. This helps ensure your team are completing the process accurately to protect your important machines.
These checklists are extremely useful when new team members join your business and are also good reminders for existing staff that have been in your business for a while.
---
Free Bonus No.3 – Unlock More Extra Value
4 x Free Position Descriptions Included
Lastly, you can also use position descriptions to clearly communicate roles in detail to your team members. Documenting your team position descriptions allows you to set the expectations of your business. Review the position descriptions included below.
---
Total Inclusions
Café Employee Handbook Template
File Type: Microsoft Word .docx
Page Count: 46
Word Count: 5900
Employee Code of Conduct Template
File Type: Microsoft Word .docx
Page Count: 11
Word Count: 1384
15 x Quality Checklist Templates
File Type – Microsoft Word .docx
File Count: 15
4 x Position Description Templates
File Type – Microsoft Word .docx
File Count: 4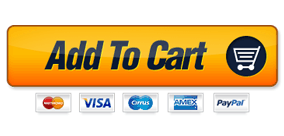 USD 37
Shop with Full Confidence
---
Are you seeking a swift turnaround for your business? Look no further than the power of an employee handbook. This comprehensive tool will align your team, steer your operations on the right track, and fuel overall business improvement at minimal cost.
Furthermore, harness the efficiency of templates to save substantial time and effort. With pre-designed frameworks at your disposal, you can swiftly create a customized handbook that meets your specific needs, sparing you valuable resources.
Wishing you the utmost success with your café as you embark on this transformative journey.
Regards,
David
P.S. Please note that the prices of our products may increase due to ongoing upgrades, improvements, and demand. We strongly encourage you to make your purchase today to secure this current price and ensure that you don't miss out.

By taking action now, you can start enjoying the immediate benefits of implementing an Employee Handbook in your café. Don't delay, seize this opportunity to enhance your business and set it on a path to success.
---
Frequently Asked Questions
---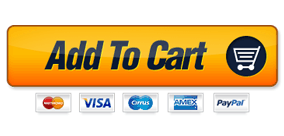 USD 37
Shop with Full Confidence