Can you really afford to have no Employee Handbook in your Gym?
---
Remarkable difference almost immediately
Do you need to boost your gym's performance and profit quickly without investing a lot of money?
Do you frequently become dissatisfied with your team's performance and customer service quality? Have you often wondered if there is an easier way to operate your business?
A Gym Employee Handbook allows you to improve your company by communicating your vision, direction, and standards to your employees. It is your 'silent partner' who communicates your expectations both in the gym and when you are not present.
You are pressed for time and cannot be everywhere at once. A Gym Employee Handbook is a low-cost business partner that can help you improve performance, communicate expectations, and propel your company forward.
Can you really afford to have no Employee Handbook in your gym?
---
Repeat Customers the key to success
Operating a gym can be challenging. There are so many things to think about.
A major component of your business is your team. Managing and motivating staff is often the most difficult aspect of any business and a gym is no different.
Obtaining new customers and retaining customers are often the next most difficult challenges. The key to business survival and growth is repeat customers while also obtaining new customers.
However, ensuring repeat business is often very difficult through your team. Customers can leave at the 'drop of a hat' for any minor issue. Therefore it is crucial your team are switched on and responsive to the standards you know as business operator work to ensure repeat business.
How do you ensure these standards are met? By using an Employee Handbook. This tool is a 'must have' if you want your gym to not only survive, but to succeed.
---
3 real breakthrough benefits of an Employee Handbook
As mentioned above, a Gym Employee Handbook will improve many areas in your gym. One important benefit is that your team will instantly know what is expected of them.
Many gym do not operate efficiently because their team have not been told the specifics including the rules and expected level of service delivery.
You must be specific.
Below are 3 real benefits you will see almost immediately when you prepare and mobilize an Employee Handbook in your gym.
1. Sets the benchmark for customer service
As you already know, customer service is crucial in any gym. Your business revolves around customer service including online reviews.
Achieving 5 star reviews for every single customer should be your goal. If it isn't, your business will struggle to compete and in the end struggle to survive. Set the standards for your team with a reference tool that communicates specific details.
2. You will be building authentic trust with your customers
A successful gym is all built around trust, providing the latest facilities and providing additional service 'add-ons' to a professional standard. Being authentic and building trust is key to ensuring repeat customers which in turn, builds your business in all areas.
Not only do you need to build trust with your customers, so does your team.
3. Stops you repeating yourself
A good friend of mine once told me if you don't want to repeat yourself, don't have kids or run a business. How true this is. Implementing an employee handbook means you will not have to repeat yourself over and over again. Your team will have a document they can refer to first.
Make sure you always refer to the employee handbook when they ask you questions. It must be consistently reviewed and up to date.
Take it seriously and your team will take it seriously.
---
Huge time saver template
Creating a Gym Employee Handbook takes a huge amount of work and energy. This template will allow you to create your employee handbook quickly and easily.
You will be able to set up your handbook in minutes instead of months and can customize this template to suit your specific circumstances. Review some of the content below.
The pages shown below are only a sample of the entire Gym Employee Handbook Template. The Table of Contents shows the complete content and all pages included. This is a 44 page template. Only a sample of the pages are shown below.
Title Page
The following page is the title page. You can easily customize this to suit your gym.
Table of Contents
The following page shows the Table of Contents and the detail included within the document.
Section 1 – Welcome
The first section is a welcoming message for new employees. This is an opportunity to introduce your organization and the Employee Handbook to your team.
Section 2 – History, Vision and Direction
Section 2 is an opportunity to communicate your history and provide direction for the future including your Vision and Mission Statement.
It is important that you have a Vision and Mission Statement for your organization to provide direction for your team and show leadership to your suppliers, customers and staff. There are several to choose from or you can easily modify to suit your business.
Section 3 – Values
Section 3 defines values. Values are important for your team so they understand what your expectations are. If you don't communicate values to your team, they will use their own values which may not be appropriate or may not meet your expectations.
Values provide a foundation for expected appropriate behavior.
Section 5 – General Details
Section 5 includes space to add all your general details and also explains reporting relationships and an organizational chart.
Section 6 – Workplace Requirements
Section 6 includes a range of workplace requirements typically found in any business. There are standard workplace requirements including leave.
Section 7 – Health, Safety and Emergencies
Section 7 is about health, safe work practices and emergencies.
There is also a section to include your emergency evacuation exit maps and diagrams.
Section 8 – Workplace Equipment
Section 8 is about workplace equipment.
Section 9 – Procedures
Section 9 includes a range of procedures. There are quite a few standard types of procedures commonly found in any business. You can easily add your own procedures to the manual as well.
Procedure Example 1 – How to Open the Gym
The first example is How to Open the gym. Procedures should be detailed and explained in steps. If you want your team to operate in a particular manner, then including all the steps is important.
It is also a good idea to involve your team when creating the steps for each procedure. They will have a valuable contribution to creating the correct steps for each procedure.
Procedure Example 2 – How to Clean the Gym
Example 2 is another simple example regarding cleaning the workplace. If you don't list out the procedure step by step, you can't expect your team to get the process correct.
Refer to the Table of Contents to review the typical procedures included in this template. You can easily customize these procedures and also add your own.
Section 10 – Summary
Section 10 is a summary of the Gym Employee Handbook.
---
What is Included?
Gym Employee Handbook Template
File Type
Microsoft Word .docx
Page Count
44
Word Count
5615
---
Free Bonus No.1
Employee Code of Conduct Template
When you purchase the Gym Employee Handbook Template above, we also include an Employee Code of Conduct Template. Review the content below.
Title Page
The first page is the title page which can easily be customized to suit your gym.
Table of Contents
The next page is the Table of Contents. This identifies the content within the template.
---
Free Bonus No.2
16 x Quality Checklists
Also included are 16 quality checklists. Quality checklists allow you to ensure your team are completing the detail of their role correctly. Review two examples below. These can be easily customized to suit your gym.
Example 01 – Cleaning the Gym
Example 02 – Answering the Phone
---
Total Inclusions
Gym Employee Handbook Template
Microsoft Word .docx
Page Count
44
Word Count
5615

Employee Code of Conduct Template
Microsoft Word .docx
Page Count
11
Word Count
1384
16 Quality Checklists
File Type
Microsoft Word .docx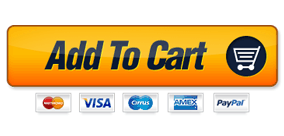 USD 27
Shop with Full Confidence
---
Having an employee handbook in your gym is critical to the success of your business and your ability to run it smoothly. Using templates saves a huge amount of time and allows you to start your employee handbook in minutes rather than months.
All the best with your gym.
Regards,
David
P.S. The price of our products do rise based on upgrades, improvements and demand. We encourage you to buy today not only to avoid missing out at this price, but also to immediately reap the benefits of establishing an employee handbook in your gym.
---
Frequently Asked Questions
---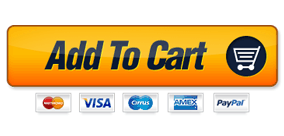 USD 27
Shop with Full Confidence