Can you really afford not to have a Staff Handbook in your company?
---
Remarkable Improvement Almost Immediately
Your company is your team, and you need them to do their jobs correctly and efficiently without you constantly holding their hands. Do you have the time to constantly 'spoon feed' your team?
Repeated questions about this and that? And then it happens again when a new team member joins? Begin documenting your procedures in a staff handbook to gain the freedom you deserve as a business owner.
A Staff Handbook will help to align your team, provide a resource for common questions, establish team standards, and serve as a communication tool for your company.
Can you really afford not to have a Staff Handbook in your company?
---
A Low-Cost Method of Improving Performance Fast
If you need a fast, easy and extremely cost effective way to improve the performance of your business in all areas, you should implement Staff Handbooks immediately.
This is an extremely effective way to improve the performance of your business including how your team perform their daily tasks.
There are so many benefits of having staff handbooks in your business it is hard to ignore. If your business or team are struggling with performance issues, lacking direction, have low morale or a poor working culture, a Staff Handbook is the foundation to improve many of these issues.
The best part about a Staff Handbook is it allows you the business owner to get some well deserved freedom.
---
3 Valuable Benefits of a Staff Handbook
Below are 3 valuable benefits of having a staff handbook for your team. There are many more, however these are high on the list of importance.
1. Improvement in consistency
Consistency matters in business. You must deliver your product or service consistently to a high standard. If you don't, it is going to be hard to get repeat customers which are highly desirable in any business.
Business survives on repeat customers.
2. Reduction in mistakes
Mistakes kill your business instantly. Every time someone makes a mistake in your business the ripple effect can be huge. Humans are not perfect and obviously will make mistakes, however this is about putting as many things in place to avoid the mistakes as much as possible.
Customers and Clients don't like mistakes. Just look at some of the Google reviews online.
3. Clear Communication
You can't be everywhere at once. Neither can your management team, supervisor or team leader. They need a reference tool to refer staff to and so do you. A staff handbook provides this reference tool and gives your team a baseline to refer to.
The benefits above are just 3 important improvements you can make in your business almost instantly when you implement staff handbooks.
---
What should be in a Staff Handbook?
A Staff Handbook is the foundation of your business. Where do your team go when they need help? The staff handbook first. Their supervisor second.
This is the place that has all the rules, procedures, tips and tricks for your team to refer to. It should be detailed and comprehensive.
---
Huge Time Saver Template
Do you really have time to create a staff handbook from scratch? These types of documents can take a huge amount of time and effort to create.
A sure fire way to save time and effort and make it easier for yourself is to use a template. Speed up the process of achieving a staff handbook in your business by using this template below.
Review the detail of this Staff Handbook Template below. This is a comprehensive Staff Handbook Template with general details, procedures and policies. In total 109 pages.
Title Page
The following page is the Title Page.
Table of Contents
The next page shows the table of contents. This table of contents is fully automated using Microsoft Word's table of contents feature and is easy to change and update.
Table of Contents Page 2
Table of Contents Page 3
Table of Contents Page 4
Welcome Letter
This page is a welcoming letter for new team members.
Mission Statement
The next pages indicate Missions Statement. There are numerous options to choose from or you can add your own.
Values
The next pages indicate Values. This is important to show your team you are serious about standards and expectations in your business.
Professionalism
The next page indicates expected behavior and meeting professional standards.
Procedures – Example 1
There are also many pages of procedures. You can add or remove depending on your business specifics.
Procedures – Example 2
The next page is another example of a procedure.
Policies – Example 1
The next page indicates a policy. There are many policies included.
This is a detailed Staff Handbook Template that will save you a lot of time and allow you to set up your Staff Handbook in minutes instead of months. You can easily add or delete content from the template to suit your specific business.
---
What is Included?
Staff Handbook Template
Microsoft Word .docx
Page Count
109
Word Count
14 246
---
Free Bonus !
25 x Quality Control Checklists
Purchase the Staff Handbook Template above and also receive for free 25 Quality Control Checklists for your business. If you are having problems with delivering quality products or services, these checklists are ideal to improve performance, efficiency and quality of your product or service.
Review 2 examples of these checklists below.
Customer Service Checklist Example 1
Finance Checklist Example 2
Review the Checklists included below.
---
Total Inclusions
Staff Handbook Template
Microsoft Word .docx
Page Count
109
Word Count
14 246
Checklist Templates
Microsoft Word .docx
Page Count
25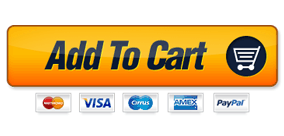 USD 37
Shop with Full Confidence
---
Using a Staff Handbook Template will save you a huge amount of time and effort. If you don't have a great deal of time, download this template now and spend your time working 'on' your business instead of 'in' your business.
All the best with your business.
Regards,
David
---
Frequently Asked Questions
---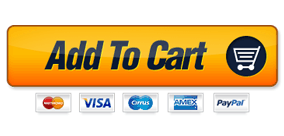 USD 37
Shop with Full Confidence