Can you really afford to not have an Employee Handbook in your Automotive Workshop?
---
Remarkable Improvement almost Immediately
Do you need to quickly improve the performance and profit of your Automotive Workshop without investing a lot of money?
Are you frequently dissatisfied with your team's level of performance and customer service?
An Automotive Workshop Employee Handbook allows you to improve your business quickly and affordably by communicating your vision, direction, and standards to your team. It is your silent partner, always communicating your expectations to your team, whether you are in or out of your workshop.
You're short on time and can't be everywhere at once. An Automotive Workshop Employee Handbook is a low-cost business partner that helps you improve performance, communicate expectations, and propel your company forwards.
Can you really afford to not have an Employee Handbook in your Automotive Workshop?
---
3 Genuine Game-Changing Advantages of an Employee Handbook
As previously stated, an Automotive Workshop Employee Handbook will improve many aspects of your shop. One significant advantage is that your team will immediately understand what is expected of them.
Many workshops are inefficient because their teams have not been informed of the specifics, such as the rules and expected level of service delivery.
You must be specific.
You've probably been to a workshop or business where the service was mediocre and the quality of the product or response was poor. The team most likely lacked leadership from the owner, which is reflected in the quality of the customer experience.
The following are three immediate benefits you will notice when you prepare and deploy an Employee Handbook in your workshop.
1. Sets the benchmark for improved customer service
As you are aware, quality repairs and excellent customer service are essential for running a successful workshop. Customer service, including online reviews, are central to your business.
Your goal should be to get 5 star reviews from every single customer. If it isn't, your company will struggle to attract new customers, retain repeat customers, and, ultimately, survive.
Set the standards for your team by using a reference tool that communicates specifics.
2. You will be building authentic trust with your customers
Trust is the foundation of any successful workshop. Being authentic and building trust are critical to ensuring repeat customers, which builds your business in all areas.
Repeat customers are essential for the survival of your business. Repeat customers ensure that your company receives consistent cash flow. You will struggle to meet your basic expenses, such as rent and payroll, if you do not have repeat customers.
Customers appreciate consistency, which is why they return. But how exactly do you build trust with your customers via your team?
It is not simple. However, it is possible. An Employee Manual is an excellent place to start.
It aids in ensuring that your team consistently delivers on a daily basis.
3. Stops you repeating yourself
A good friend once told me, if you don't want to repeat yourself, don't have children or operate a business. This is so true.
By implementing an employee handbook, you will avoid having to repeat yourself. Your team will have a document to which they can first refer.
When they ask you questions, always refer to the Employee Handbook. It must be reviewed and updated on a regular basis.
Take it seriously, and your team will as well.
---
Huge Time Saver Template
It takes a significant amount of time and effort to create an Automobile Workshop Employee Handbook. This template will help you to quickly and simply construct your Employee Handbook. You will be able to create your handbook in minutes rather than months, and you may tailor it to your exact needs. Examine some of the content listed below.
The pages presented below are only a portion of the Automotive Workshop Employee Handbook.The Table of Contents displays the whole material as well as all pages contained.
Title Page
The following page is the title page. You can easily customize this to suit your workshop.
Table of Contents
The following page shows the Table of Contents and the detail included within the document.
Section 1 – Welcome
The first section is a welcoming message for new employees. This is an opportunity to introduce your organization and the Employee Handbook to your team.
Section 2 – History, Vision and Direction
Section 2 is an opportunity to communicate your history and provide direction for the future including your Vision and Mission Statement.
It is important that you have a Vision and Mission Statement for your organization to provide direction for your team and show leadership to your suppliers, customers and staff. There are several to choose from or you can easily modify to suit your business.
Section 3 – Values
Values are defined in Section 3. Values are essential for your staff to understand your expectations. If you do not convey your values to your team, they will employ their own values, which may or may not be acceptable or match your expectations.
Values provide a foundation for expected appropriate behavior.
Section 5 – General Details
Section 5 includes space to add all your general details and also explains reporting relationships and an organizational chart.
Section 6 – Workplace Requirements
Section 6 includes a range of workplace requirements typically found in any business. There are standard workplace requirements including leave.
Section 7 – Health, Safety and Emergencies
Section 7 discusses health, safety at work, and emergencies. There is also a space where you may insert your emergency escape maps and diagrams.
Section 8 – Workplace Equipment
Section 8 is about workplace equipment.
Section 9 – Procedures
Section 9 includes a range of procedures. There are quite a few standard types of procedures commonly found in any business. You can easily add your own procedures to the manual as well.
Procedure Example 1 – How to Open the Workshop
The first example is How to Open the Workshop. Procedures should be detailed and explained in steps. If you want your team to operate in a particular manner, then including all the steps is important.
It is also a good idea to involve your team when creating the steps for each procedure. They will have a valuable contribution to creating the correct steps for each procedure.
Procedure Example 2 – How to Clean the Workshop
Example 2 is another simple example regarding cleaning the workshop. If you don't list out the procedure step by step, you can't expect your team to get the process correct.
Refer to the Table of Contents to review the typical procedures included in this template. You can easily customize these procedures and also add your own.
Section 10 – Summary
Section 10 is a summary of the Automotive Workshop Employee Handbook.
---
What is Included?
Automotive Workshop Employee Handbook
Microsoft Word .docx
Page Count: 47
Word Count: 5915

---
Free Bonus
Employee Code of Conduct Template
When you purchase the Automotive Workshop Employee Handbook Template above, we also include an Employee Code of Conduct Template free. Review some of the content of this free template below.
Title Page
The first page is the title page which can easily be customized to suit your Automotive Workshop.
Table of Contents
The next page is the Table of Contents. This identifies the content within the template.
---
Total Inclusions
Automotive Workshop Employee Handbook Template
File Type: Microsoft Word .docx
Page Count: 47
Word Count: 5915
1 x Free Employee Code of Conduct Template
File Type: Microsoft Word .docx
Page Count: 11
Word Count: 1384
Great value to improve your Automotive Workshop quickly and at low cost.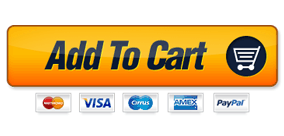 USD 27
Shop with Full Confidence
---
Operating an automotive workshop is not the easiest of tasks. Employees are frequently the most difficult aspect of this type of business to manage. Improve your workshop's performance dramatically overnight by easily and efficiently communicating your expectations and standards to your team via an employee handbook.
Using these templates will save you a huge amount of time.
All the best with your workshop.
Regards,
David
P.S. The price of our products do rise based on upgrades, improvements and demand. We encourage you to buy today not only to avoid missing out at this price, but also to immediately reap the benefits of establishing an Employee Handbook in your automotive workshop.
---
Frequently Asked Questions
---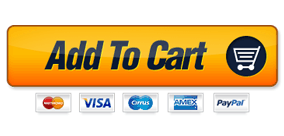 USD 27
Shop with Full Confidence