Can you really afford to not train your team on a regular basis?
---
Improve Employee Retention and Growth
Are you tired of your team members not performing to a high standard?
Have you had enough of your business not performing as well as you know it could?
Maybe you are frustrated with your team members abilities to complete their work accurately?
Or maybe you are concerned about safety and the potential of something going wrong that could impact drastically on your business?
To help solve all of these issues and more, you need to train your team members on a regular basis using a training plan.
Training your team regularly is crucial to the performance of your business, your team, your peace of mind and also your success.
Training should be high on your list of priorities and performed on a regular basis. If you don't train your team regularly, this will directly impact your business in many ways.
---
Train Your Team or Fall Behind
Why is regular training so important?
Training your team in conjunction with your Procedure Manual are two of the most important aspects of creating a successful business that performs well and to a high standard.
If your business is not performing well in the eyes of your customers, you will not have a business for too much longer!
There is so much competition out there, you need to perform to a high standard just to survive. The only way to get your team to perform to required benchmarks is to train them on a regular basis.
---
Train Your Team Regularly
It is important to make a time for training and stick to it. Once a week? Once a fortnight? It does not really matter. As long as it gets done and gets done effectively, you will be moving your team and business forward.
Your team need to communicate on a regular basis. The most effective way to do this is to get them together into groups and lead the way.
Having the right documentation prior to meeting them is essential so that they know you are serious about your business and about educating them in the things they need to know.
These training sessions allow all team members to voice their concerns, give input and contribute to your business.
---
Time Saver Template
It is critical that you get a training procedure in your business and make training a regular occurrence.
This is easy to do with this Training Plan Master Template. You can ask one of your senior team members to set up training sessions and use this template as a basis to get training started in your business.
---
Review the Detailed Contents
This is a detailed Training Plan Master Template. This template can be completed quickly and easily and will save significant time.
Title Page
The first page is the Title Page. You can easily customize this to suit your business.
Table of Contents
The next page shows the Table of Contents. This Table of Contents is automatic using Microsoft Word's automated Table of Contents feature. Changes can be made easily by updating the body of the document and then updating the fields in the table of contents.
Section 1 – Version History
Section 1 provides a place to track revisions to your training plan.
Section 2 – Introduction
Section 2 allows you to create an introduction and scope.
Section 4 – Requirements and Prerequisites
Section 4 allows you to identify any requirements and prerequisites.
Section 6 – Training Resources
Section 6 allows you to indicate any training resources.
Section 7 – Training Schedule
Section 7 allows room to indicate your training schedule.
Section 9 – Training Security and Updates
Section 8 allows room to indicate your training schedule.
Section 10 – Approval and Acknowledgement
Section 10 provides opportunity to acknowledge and sign the training plan.
Section 11 – Further Appendices
Section 11 provides additional Appendices.
This is a detailed 15 Page Training Plan Template. Refer to the table of contents for all pages and sections.
---
Free Bonus – 2 Master Templates
When you purchase the training plan template you also receive for free the Performance Review Template and the Employee Code of Conduct Template.
You can easily add these to your quality system to dramatically improve your business systems.
---
What is Included?
Training Plan Template
Microsoft Word .docx
Page Count
16
Word Count
1391
Annual Performance Review Template
Microsoft Word .docx
Page Count
6
Word Count
591
Employee Code of Conduct Template
Microsoft Word .docx
Page Count
8
Word Count
1171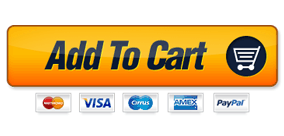 USD 17
Shop with Confidence
---
Using templates saves a huge amount of time.
All the best with your business.
Regards,
David
---
Frequently Asked Questions
---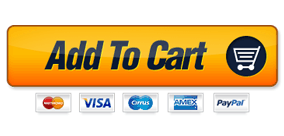 USD 17
Shop with Confidence