Can you really afford to not provide a safe environment for your employees to raise their concerns?
Grievance Handling Policy Master Template
+
19 Free Additional Policies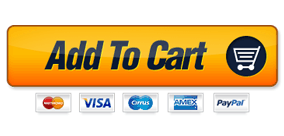 USD 17
Shop with Full Confidence
90 Day Full Money Back Guarantee
Read Reviews

100% Secure Shopping ✔
Secure Digital Delivery by E-Junkie ✔
Easy to use MS Word template ✔
Fully Automated Table of Contents ✔
Page Count 4 ✔
Word Count 571 ✔
19 Additional Free Templates ✔
No Complex Software ✔
No Complex Subscriptions ✔
90 Day Full Money Back Guarantee ✔
Instant Download ✔

---
Deal with grievances promptly and fairly or risk major workplace issues
Managing your team effectively will assist in producing a more professional and more profitable organization. Part of this is handing grievances and providing appropriate opportunities for your employees to be heard.
Establishing a formal grievance handling policy will allow your team to raise their concerns in a safe environment. Use a Grievance Handling Policy Template to create your policy quickly and efficiently.
If you don't have a method for employees to voice their grievances, minor workplace issues are likely to turn into major workplace issues dramatically effecting the performance of your business.
Can you really afford to not provide a safe environment for your employees to raise their concerns?
---
3 important reasons you need a grievance policy
1. A safe place to speak
Providing a safe environment for your team to voice their concerns is essential to providing a great workplace.
If your team are afraid to speak due to repercussions then you really have a workplace that is not performing at its peak. Your team will not feel safe enough to speak the truth and this in the end will affect the profitability of your business.
2. Provides an outlet
Allowing your team to voice their concerns serves as an outlet to express their frustrations and dissatisfaction.
This will enable you to deal with the issues before they escalate into major events which could further impact on your business.
3. Provides a fair process
A grievance handling process provides a fair means of dealing with disputes, complaints and frustrations will keep your business heading in the right direction.
These things will occur, so it makes sense to communicate policy and monitor them in a professional and efficient manner.
Use a Grievance Handling Policy Template to create your policy quickly and efficiently.
---
Review the Policy Below
Title Page
The following page is the Title Page.
Page One
The next page outlines the beginning of the policy and includes an aim, a list of who the policy is applicable to and the beginning detail of the policy.
---
What is Included?
Grievance Handling Policy Master Template File Type
Microsoft Word .docx
Page Count
6

Word Count
721

---
Free Bonus!
Additional Policies
When you buy this template above, we include another bundle of important policy Master Templates 100% free. These policies are all related to operating your business more efficiently.
Review all 20 policy Master Templates included below.
Anti Bullying Discrimination and Harassment Policy
Word Count 916
Cell Phone Usage Policy
Word Count 577
Code of Conduct Policy
Word Count 491
COVID-19 Policy
Word Count 756
Corporate Responsibility Policy
Word Count 665
Discipline and Termination Policy
Word Count 732
Drugs and Alcohol Policy
Word Count 719
Environmental Policy
Word Count 474
Equal Employment Opportunity Policy
Word Count 532
Grievance Handling Policy
Word Count 571
Health and Safety Policy
Word Count 645
Incident Management Policy
Word Count 371
Internet and Email Policy
Word Count 578
Non-Smoking Policy
Word Count 422
Privacy Policy
Word Count 462
Quality Policy
Word Count 567
Recruitment Policy
Word Count 626
Social Media Policy
Word Count 1329
Travel Policy
Word Count 639
Work from Home Policy
Word Count 989
All 20 detailed policies included.
Each policy ranges from 3 to 5 pages long each.
Some of the policies included
Click to Enlarge
---
Included Policies
Policy Master Templates File Types
Microsoft Word .docx files
Total Number of Files
20
Pages Count
Each policy is 3 to 5 pages in length.

---
What is the Detail in each Policy?
Each policy starts with an Aim which is the general overview of the policy.
Following this, there is a section that identifies who the policy is applicable to. This can easily be amended to suit your business.
Next is the actual policy. This goes into detail about the expectations you as a business owner should expect from your team.
Generally, the rules are typical of a standard business with a focus on maintaining a high level of behavior and performance.
You can easily add or remove content as desired.
Setting the rules in any business is important and this is what these policies achieve.
---
Easy, Quick, Efficient…..Done
Time Saving Templates
Our Master Templates are easy to use and apply. Use Microsoft Word to find and select the relevant information to customize it to your needs.
Customize in Minutes with Red Highlights
To assist you in customizing our Master Templates quickly and easily, all items that need customizing are highlighted in red. You can simply use the Find and Select tool in Microsoft Word (Ctrl+H) to identify all relevant items in one hit and replace instantly or simply scroll through and change the items in red.
---
Unconditional 100% Money-Back Guarantee
Our Guarantee
SAVE TIME using our templates or your Money-Back.
Not only that, if you are not happy for any reason we promise to return your hard earned money with no questions asked.
Our templates are designed to save you time creating your documents. We offer an unconditional 100% Money-Back Guarantee with no questions asked if you are not satisfied.
No catches, tricks or conditions. Just your money refunded in full.

Easy to Purchase and Instant Download

Easy to Customize and Use

90 Day Full Money-Back Guarantee

No Questions Asked

Safe, Secure Shopping
Paypal Guarantee
Paypal Guarantees your purchase with Paypal Buyer Protection.
Ensure you get what you pay for with Buyer Protection.

Paypal is a secure and trusted method of payment. You can purchase through Paypal or Stripe with your credit card and be confident that you are dealing with a trusted supplier or your money back.
You will be able to download the Master Templates immediately after purchase.
---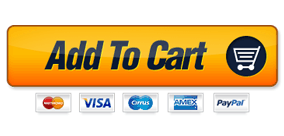 USD 17
Shop with Full Confidence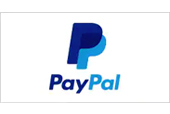 ---
Using templates saves a huge amount of time.
All the best with your business.
Regards,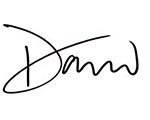 David
---
Frequently Asked Questions
Is this complicated Software or Subscriptions?
No. This is not complicated software requiring an ongoing subscription or annual fee. It is a one off payment. There is no huge learning curve either. Just purchase, download and get on with the task of creating your documents quickly, easily and with no fuss.
Do I need a Paypal account to purchase?
No, you do not need a Paypal account to purchase our products. You can pay with Paypal or use your credit card.
Can I use a Credit Card to purchase?
Yes, you can use a credit card to purchase our products. We use Stripe.com as our credit card merchant. Or you can use your credit card through Paypal.com.
How will my information be used?
Your information will not be used whatsoever without your permission. In other words, your email address will not be sold or spammed.
Will I get on a spam list?
No. We may add you to our newsletter list. However you can 'opt out' at any time. Above all, you will not be spammed. We use Mail Chimp for our electronic updates.
Will I be the victim of identity theft?
No. Paypal and e-Junkie provide a 100% secure system to perform the transaction.
Will the purchase arrive on time?
Yes. As soon as you have paid for your purchase, you will receive a download link via email. However, please remember to also check your 'Junk Email' as if you have not received your link immediately, the email could be in your 'Junk Email Inbox'.
Should you not receive the download link, please contact us immediately and we will get back to you as soon as we can. Please note, the time zone of your country may effect our response time, however we will respond as soon as we can. Our business is located in Australia.
AEST – Australian Eastern Standard Time.
Will I actually get what I ordered?
Yes, you can shop with full confidence. We promise to deliver to you and stand by this promise with a 90 day 100% full refund policy. Further to this, Paypal guarantees your transaction so you can shop with full confidence.
Can I make changes to the master templates and add my own information?
Yes. The majority of the master templates are Microsoft Word or Microsoft Excel files. They are easy to download and easy to use. You can easily add or remove content and customize the templates to suit your needs. A lot of the templates also have an automated Table of Contents. It is simple to make changes and then update the Table of Contents field so your Table of Contents is also updated. In addition, if you have any problems we can assist.
Will unexpected fine print charges be added to my order without my knowledge?
No. There are no further charges. No monthly subscriptions either. You have the right to use the templates within our terms of agreement of purchase. There are no monthly fee or hidden charges. Similarly, what you see above is the only and final fee.
Will anyone respond if I have problems after buying?
Yes. However, there may be a delay in our response. Depending on your country timezone, we will respond as soon as we can. Please note, we aim to respond to your requests within the shortest possible time.
Will it be easy to dispute or cancel my transaction?
Yes. If you are not 100% satisfied with your purchase, we will refund your money 100%. However, we would love some feedback from you so we can improve our product should you believe it could be better.
I did not receive a download link after paying
Please do not panic. e-Junkie is a reliable document delivery system and it is unlikely this will occur. However, if it does, we will email you the download link as soon as we can.
The website briefly redirected through e-Junkie. Is this safe?
Yes, it is safe. When you click on the Proceed to Pay button, you will be redirected briefly through e-Junkie.com to Paypal.com or Stripe.com (Credit Card Payment) depending on how you choose to pay. We use e-Junkie to deliver our documents electronically so you receive them immediately – 24 Hours a day, 7 days a week.
---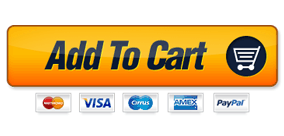 USD 17
Shop with Full Confidence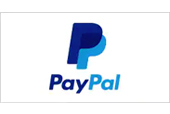 ---
Copyright © 2022
www.DigitalDocumentsDirect.com
All rights reserved. No part of this website or information may be reproduced or used in any manner without written permission of the copyright owner.
Your use of this site, templates and information are subject to our Terms of Use, Disclaimer, and Privacy Policy. DigitalDocumentsDirect.com is not a law firm and cannot provide legal advice. We provide information. While we make every attempt to provided detailed, comprehensive information, you are responsible for reviewing, checking and confirming the information provided is suitable for your use.