Can you afford to risk having no Protocols in your business?
---
A Low-cost way to Boost Business Performance Fast
If you are looking for a low-cost way to improve your business, have you considered protocols? Protocols are the easiest way to boost business performance.
They allow you to focus on the important things in your business instead of getting distracted by things as business operator you simply shouldn't be doing. Protocols show your team how to complete tasks step by step.
This will free you up to run your business instead of getting stuck in the detail.
---
Why are Protocols so Important?
Protocols are important because they provide a common framework in which people operate.
Without these guidelines and rules, people are more likely to do things their own way and this is unlikely to meet the expectations of the business, it's owner or customer expectations.
As we all operate in a competitive environment, there is little room for error. Getting things right each and every time makes a significant difference to the performance of the business and it's ability to survive.
---
7 Important Benefits of Protocols
1. Improvement in quality
Your quality of delivery will improve overnight. Increased quality allows you to increase prices.
2. Improvement in consistency
The quality and delivery of your product or service will become more consistent. Customers love consistency and meeting their expectations or exceeding them should be your aim.
3. Improvement in delegation
Things will actually get done without you having to ask them to be done. Your team will have guidelines to follow and step by step instructions.
4. Improvement in efficiency
Your business will be more efficient and as a result more profitable.
5. A more informed team
Your team will ask fewer questions and 'bug' you less. There is nothing wrong with asking questions, but have they asked you that question a thousand times already?
6. A happier team
Your team will be happier as they will know exactly what is required. This will be infectious to your clients and customers. It makes a difference.
7. More repeat customers
Repeat customers are the best type of customer. Your customers will return for 'repeat work' because they know that you and your team can deliver a consistent result. A loyal, repeat customer is much easier and much less expensive than trying to obtain a new one.
There are a lot of benefits of having protocols and a protocol manual in any business.
---
Huge Time Saver Template
Save a massive amount of time using our templates. Do you really have time to put all the information together yourself? Our templates are easy to purchase, download and use.
Review the content of the Protocol Manual Template below. This manual is around 58 pages long.
Title Page
The first page below is the title page. You can easily customize this to suit your business.
Table of Contents
The pages are the table of contents. This table of contents is fully automated using Microsoft Word's table of contents feature.
Section 1 – Welcome
Section 1 is a welcome message to your team. It provides an opportunity to welcome new team members and introduce the protocol manual. Review the content below.
Section 2 – History, Vision and Mission Statement
Section 2 is about communicating the history of your business, your vision for the future and your mission statement. These items are important for any business and provide direction for your team.
There are several Visions and Mission Statements to choose from. You can use the statements below and customize to suit your business or include your own.
Section 3 – Values
Section 3 is about values. This is important to communicate to your team so they adopt the values of the organization. Otherwise they will simple use their own values which may not align with your business.
Section 4 – How to Use the Manual
Section 4 is a simple section about how to use the manual.
Section 5 – Business Details
Section 5 is a place to communicate all your business details in one place.
Section 6 – Workplace Requirements
Section 6 is a place to communicate all your workplace requirements.
Section 7 – Health and Safety
Section 7 is about Health and Safety and allows you to include any important safety items for your team.
Section 8 – Workplace Equipment
Section 8 is about workplace equipment.
Section 9 – Protocols
Section 9 is about protocols. There are several protocols to use. You can also easily add your own protocols to the template.
Protocol Example 1
The following protocol is 'Preparing the Meeting Room' protocol.
Protocol Example 2
The next protocol example is 'How to Answer the Phone' protocol.
Section 10 – Summary
Section 10 is a summary for your protocol template.
This is a detailed Protocol Manual Template.
---
What is Included?
Protocol Template
Microsoft Word .docx
Page Count
58
Word Count
7373
---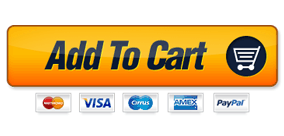 USD 37
Shop with Full Confidence
---
If you have no protocols in your business at the moment, chances are it is not operating as efficiently as it could. Protocols will free you up to focus on your business from a broader perspective and allow your team to deliver more accurately in accordance with your expectations.
Using templates saves a huge amount of time. All the best with your business.
Regards,
David
P.S. The price of our products do rise based on upgrades and improvements. We encourage you to buy today not only to avoid missing out at this price, but to also immediately reap the remarkable benefits of establishing protocols in your business.
---
Frequently Asked Questions
---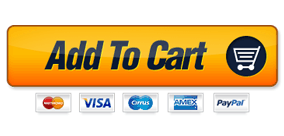 USD 37
Shop with Full Confidence