Can you really afford to not have a Process Manual in your Business?
---
Remarkable results almost Immediately
Do you want to improve the performance and profit of your business quickly, without spending a huge amount of capital?
Documenting your business processes will enable you to delegate effectively and ensure your team are performing their role accurately and without errors.
If you need to improve the performance of your business quickly and cost effectively, you need a Process Manual.
Can you really afford to not have a Process Manual in your Business?
---
Your team need to know step by step
Your team need to know the details of the complete process of their job step by step. If they haven't been told in detail what all the steps are, including all the tips, tricks and expert ways to complete their job, then how can they possibly do it to your expectations?
A Process Manual will assist in your team completing their jobs accurately daily.
If you or your staff make mistakes, it directly impacts your customers. As a result, this has a direct effect on your profit.
If your staff only know 40%, 50% or even 80% of what they should be doing correctly – imagine what your customers think?
A Process Manual is a communication tool that:
Communicates the steps to your team.
Saves you a lot of time.
Above all, it reduces the risk of your business failing. Business process is extremely important for any business.
---
3 valuable benefits of a process manual
There are many benefits of utilizing a process manual in your business. Below are three important benefits that you will see almost immediately after providing a process manual to your team.
1. Your team will be more informed
Almost immediately your team will be more educated about all aspects of their position in the business. You may assume they already know each step. Chances are they don't have the full picture. A process manual documents and communicates this.
2. Your processes will become more efficient
Process in any business is important. Eliminating unnecessary parts of a process or waste will get things completed faster and more efficiently. Having processes documented is crucial for any business. It is too competitive not to.
3. Your profit will increase
If your team becomes more efficient, knows how to complete their job accurately and knows where to find things, your business will naturally get things done quicker. This in turn will generate more profit.
Communication is important in any business to increase profit. However you cannot be everywhere at once. Having a process manual for your team to refer to allows them to continue on with their daily tasks while you can focus on yours.
---
Time saver template
Creating a process manual will take a significant amount of time. Use this template to not only save time, but also to enable you to roll out your process manual to your team with a minimum of effort.
Do you really have the time to start your process manual from scratch? Spend the time on your business instead of in your business and use a template to fast track the process.
---
Review the Detailed Contents
The following images show some of the content of the Process Manual Master Template.
Title Page
The following page is the title page that can easily be amended to suit your business.
Table of Contents
Check out the Table of Contents below. You can see below typical processes that are often required in any type of business.
Introduction
A simple introduction of the manual for your team.
Processes
There are also examples of processes that you can customize to suit your business. You can easily add or remove in accordance with your business requirements.
Another example below of a simple process.
Process Charts
There are also 10 different process charts that you can easily amend to suit your processes. These charts show basic generic information that could apply to any business. Change the text within the charts to suit your organization.
Process Chart Example 1
Example 1 shows a simple process for providing quality customer service.
Process Chart Example 2
Example 2 shows a step by step process on how to provide a quote. You can add or remove steps using Microsoft Word's Chart feature.
Process Chart Example 3
Example 3 shows a step by step process for any particular task. You can add your own tasks specific to your business.
Process Chart Example 4
Example 4 shows another step by step process for any particular task. You can add your own tasks specific to your business.
Process Chart Example 5
Example 5 shows another configuration of a chart on how to determine a decision. You can add your own tasks specific to your business.
Process Manual Summary
The last page includes a summary of the manual.
This is a 55 page detailed process manual template.
Our templates are formatted to include the MS Word Navigation feature which makes them easier to use quickly. This is shown below on the left hand side of the image. Click to enlarge.
---
Free Bonus
25 x Quality Checklists
When you purchase the template above, we also include a free bonus – 25 Quality Checklists. These are checklist you can give to your team to ensure they are performing their role as best as possible.
---
Total Inclusions
Process Manual Template
Microsoft Word File .docx file
Page Count
56
Word Count
4526
Processes
22
Process Charts
11
25 Quality Checklists
Microsoft Word File .docx files
Page Count
25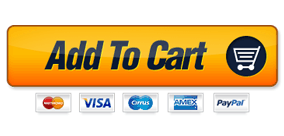 USD 27
Shop with Full Confidence
---
If you want to make a dramatic, positive difference to your business, then consider all the processes your business does daily and document them in a process manual.
Create your Process Manual fast with our Process Manual Template. Using templates will save a lot of time. All the best with your business.
Regards,
David
---
Frequently Asked Questions
---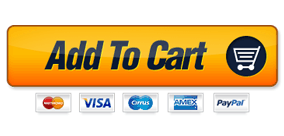 USD 27
Shop with Full Confidence