Can you afford to waste your precious time sending out 'any old' Expression of Interest?
Expression of Interest Template
Fill your 'business pipeline' by sending out laser targeted Expression's of Interest (E.O.I).
Business is becoming increasingly more competitive. Competition can be fierce. You should be submitting your interest to other businesses constantly to 'keep your pipeline full'.
How do you stand out in all the 'noise'?
---
First Impressions Count
An Expression of Interest (E.O.I) is to gauge interest in working with a Client or Organization. It is a request to express your interest to provide goods or services to another company.
Typically it informs capacity to deliver services or goods and is often the preliminary stage of entering a negotiation for a contact.
You have so much to consider and one of the most important aspects of owning a business is making sure you have enough work not only to pay your staff salaries, but to also make a profit.
You need to ensure you have enough work for the months ahead and one way to ensure this is to continually send 'Expressions of Interest' to potential clients or customers.
However, sending out Expressions of Interest without thinking carefully about what you are doing is simply wasting time and effort.
If you want your business to succeed, you need to make the right impression from the very start each and every time. How do you do this?
With a carefully written expression of interest.
---
You Only Have a Few Seconds…
Have you ever received a letter in the mail only to glance at it, read the top line or sentence and then throw it away?
On the other hand….
Have you ever received a letter or flyer in the mail and read it, and then phoned the company to query about their service or product?
Why did you make that decision to make the query? What was the difference?
There are a couple of interesting things happening in this situation.
The 2 differences were likely:
1. Timing
You were actually looking for that product or service and the timing was perfect.
2. Caught your Eye
You were attracted by the words or pictures on the flyer or letter and were 'drawn in' to read and learn more.
These 2 things are important because they have turned 'cold leads' into 'warm leads'.
You need to do the same thing with your business to win more work.
You can achieve this by sending out Expressions of Interest to potential Clients and Customers.
However, there are several very important things you must do when producing an Expression of Interest. These things are the difference to it being a success or a failure.
The following strategies are important if you are serious about your business and winning more work.
---
Strategy Number 1
Think About Your Reader First
Your reader has their own concerns and desires. You need to address these in detail if you want them to take action.
This comes down to what you say.
This is very important, so you must think carefully when you draft your Expression of Interest so you 'trigger' them to take the desired action you want them to take.
This is easier than it sounds.
Simply put yourself in their shoes and think about what they would want to read. Most people are concerned about their own situation and are looking for results.
Ever heard of 'W.I.F.M'?
This stands for – What's In It For Me?
This is what your customer is thinking. You should write so it is clear the customer's needs come first, not your desire to sell something.
---
Strategy

Number 2
Be Clear and To The Point
Waffling on is going to get you no-where. You must be very clear and state the facts. Use simple language that is straight to the point.
Most people are busy and it is important that you realize that you have limited time to make an impact in their daily life.
In fact, the first lines of your letter are critical if you want your reader to keep reading right through to the end.
---
Strategy Number 3
Accuracy is Critical
Your spelling and grammar must be 100%. Have you checked your document or letter? If I was reviewing a document and it had spelling mistakes in it – I would instantly reject it.
Spelling is important and there is no excuse for making spelling mistakes due to the amount of technology you have when it comes to checking your spelling. Your document needs to be professional and correct spelling is the first step in ensuring it is professional.
---
Strategy

Number 4
Your Target Audience
Do you know who they are? Have you thought about their age? Are they educated? What salary bracket are they in?
These things all make a difference about how you draft your letter or expression of interest.
It doesn't matter if you are applying for a job as an employee or writing a tender for a multi million dollar project. You must consider your audience or fail miserably.
---
Strategy

Number 5
Follow Up
Following up your expression of interest is professional and a critical component of success.
If you don't follow up your letter – then you are missing the opportunity to make further contact. It is important that you follow up after you have sent your Expression of Interest.
You should follow up within 2 or 3 days – to make yourself known and communicate to the person direct. This is not only professional but shows that you have the confidence and ability to be enthusiastic and proactive.
If the person does not respond well, or they have no need for your services or it simply isn't a good time for them to purchase your products – then this does not matter.
Don't not follow up because you are scared or intimidated by making that phone call. The follow up phone call is important.
You need to find out if your contact is;
not interested whatsoever;
possibly interested;
very interested.
You will never know if you don't follow up.
---
Check Out The Detail
Check out the detail of this expression of interest template.
Title Page
The following is the title page.
Table of Contents
The following is the Table of Contents.
There are 7 sections. Each section has several examples of text that can be used for a variety of business types. You can choose the most appropriate example for your business.
Business Introduction
The following is the 'Our Business Introduction.' This section is an introduction to your business. There are several examples to choose from for your business.
Text to be revised is in red.
Resumes'
The following is the Resume Section.
Resumes are critical to your success. Do not leave these out.
This shows to your potential Client that you have the experience to get the job done. Any good quality Client will check the detail and ensure you have the right experience.
The following page shows the resume section. It is preferable that you include photos of individual team members. This allows your Clients to relate a face to a name and helps identify your business as real people.
Testimonials
The following is a page from the Testimonials Section.
Testimonials are important to show that your business has existing Clients and already performs satisfactorily. These testimonials are examples that you can send to your existing Clients and Customers for their review.
If you have some customers or Clients who you know are happy with your work, send them some pre-made testimonials that they can review and then put their name to. This document has 10 examples you can make use of.
Testimonials are a great way to encourage new clients or customers to commit to purchasing from you.
Expression of Interest Letter Template
Also included is this Expression of Interest Letter Template. Introduce your business with this letter when you send your expression of interest.
---
Also Receive another Bonus 45 Templates Free !
When you purchase the Expression of Interest above you will also receive as a bonus our Procedure Manual, Policies and a range of other useful Business Templates for free. 45 Bonus templates included.
Check out the list below.
---
What is Included?
Document Types
Microsoft Word
File Types .docx
Expression of Interest Template
Page Count
16
Word Count
3744

Expression of Interest Letter Template
Page Count
1
Word Count
253
45 Bonus Templates
Microsoft Word
File Types .docx
Number of Templates
45
Word Count
Range from approx 100 words to 4000 words depending on the template.

All templates included in the one download.
---
Bonus Template Example
Below is an example of one of the bonus templates as an example. This template example shows the Procedure Manual template.
The following page is the title page.
Table of Contents
Check out the Table of Contents below. You can see the different sections including a Procedure Section and a Policy Section.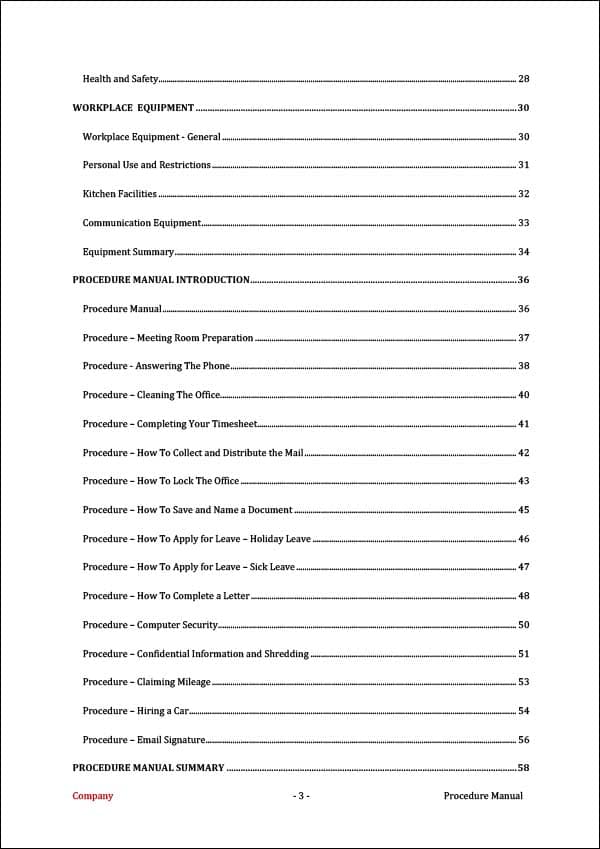 Improve Your Business
All of these templates are designed to dramatically improve the performance of your business.
Systematize your business, get your team all following in the right direction, delegate better and win more work using these templates in your business.
---
Easy, Quick, Efficient…..Done
Customize to suit You in Minutes
Our Master Templates are easy to use and apply. Use Microsoft Word to find and select the information that needs changing to customize it to your needs.
Red Highlights
To assist you in customizing our Master Templates quickly and easily, all items that need customizing are highlighted in red. You can simply use the Find and Select tool in Microsoft Word (Ctrl+H) to identify all relevant items in one hit and replace instantly or simply scroll through and change the items in red.
---
Satisfaction Guarantee
Unconditional, No questions asked, 100% Money back Guarantee
We offer a full money back guarantee with no questions asked if you are not satisfied. No catches, tricks or conditions. Just your money back.

Easy to Purchase and Instant Download

Easy to Customize and Use

60 Day Full Money Back Guarantee

No Questions Asked
Paypal is a secure and trusted method of payment.
You can purchase through Paypal and be confident that you are dealing with a trusted supplier or your money back.
Paypal Guarantees it.
You will be able to download the Master Templates immediately after purchase.
---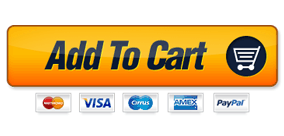 USD 99
Shop with Confidence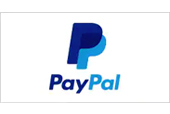 ---
Using templates saves you a huge amount of time and effort.
All the best with your business.
Regards,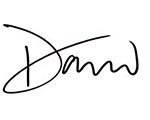 David
---
Frequently Asked Questions
Do I need a Paypal account to purchase?
No, you do not need a Paypal account to purchase our products.
Can I use a Credit Card to purchase?
Yes, you can use a credit card to purchase our products.
How will my information be used?
Your information will not be used whatsoever without your permission. In other words, your email address will not be sold or spammed.
Will I get on a spam list?
No. We may add you to our newsletter list. However you can 'opt out' at any time. Above all, you will not be spammed. We use Mail Chimp for our electronic updates.
Will I be the victim of identity theft?
No. Paypal and e-Junkie provide a 100% secure system to perform the transaction.
Will the purchase arrive on time?
Yes. As soon as you have paid for your purchase, you will receive a download link via email. However, please remember to also check your 'Junk Email' as if you have not received your link immediately, the email could be in your 'Junk Email Inbox'.
Should you not receive the download link, please contact us immediately and we will get back to you as soon as we can. Please note, the time zone of your country may effect our response time, however we will respond as soon as we can. Our business is located in Australia.
AEST – Australian Eastern Standard Time.
Will I actually get what I ordered?
Yes. We promise to deliver to you and stand by this promise with a 60 day 100% refund policy. Further to this, Paypal guarantees your transaction so you can shop with full confidence.
Can I make changes to the master templates and add my own information?
Yes. The majority of the master templates are MS Word files or MS Excel files. Easy to download and easy to use. You can easily add or remove content and customize the templates to suit your needs. A lot of the templates also have automated Table of Contents, so it is easy to make changes and then update the Table of Contents field so your Table of Contents is also updated. In addition, if you have any problems we can assist.
Will unexpected fine print charges be added to my order without my knowledge?
No. There are no further charges. No monthly subscriptions either. You have the right to use the document to your desires within our terms of agreement of purchase. There are no monthly fee or hidden charges. Similarly, what you see above is the only and final fee.
Will anyone respond if I have problems after buying?
Yes. However, there may be a delay in our response. Depending on your country timezone, we will respond as soon as we can. Please note, we endeavor to respond to your requests within the shortest possible time.
Will it be easy to dispute or cancel my transaction?
Yes. If you are not 100% satisfied with your purchase, we will refund your money 100%. However, we would love some feedback from you so we can improve our product should you believe it could be better.
I did not receive a download link after paying
Please do not panic. e-Junkie is a very reliable document delivery system and it is unlikely this will occur. However, if it does, we will email you the download link as soon as we can.
The website briefly redirected through e-Junkie. Is this safe?
Yes it is safe. When you click on the Proceed to Pay button, you will be redirected briefly through e-Junkie to Paypal. We use e-Junkie to deliver our documents electronically so you receive them immediately – 24 Hours a day, 7 days a week.
---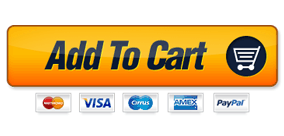 USD 99
Shop with Confidence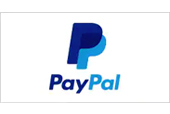 ---
© Copyright 2021
www.DigitalDocumentsDirect.com
All rights reserved.
---