Can you really afford not to have Desk Guides in your business?
---
Experience Remarkable Results Instantly!
In the dynamic world of business, success doesn't come easy. It's a challenge that only the dedicated overcome. But what if there was a tool that could transform your struggles into triumphs almost overnight?
Desk Guides, are a secret weapon to swift and affordable business enhancement. In the competitive landscape, time and money are invaluable resources. Desk Guides offer a cost-effective solution to skyrocket your company's performance and profits without breaking the bank.
Effective communication is the backbone of any successful enterprise, yet conveying every detail to your team can be daunting and time-consuming. Picture freeing yourself from the repetitive cycle of explaining expectations day in and day out. Desk Guides eliminate this hurdle by enabling you to articulate your vision clearly and efficiently to your team.
Now, imagine the endless possibilities that open up when your entire team is aligned, motivated, and fully aware of your expectations. Desk Guides empower you to achieve this seamless harmony, ensuring every member of your team is on the same page, working towards the same goals.
The question isn't whether you can afford Desk Guides – it's whether you can afford not to have them in your business. Don't miss out on the chance to transform your company's effectiveness, boost profits, and revolutionize team communication.
Elevate your business to new heights. Invest in Desk Guides today and witness remarkable results almost overnight.
---
Safeguard Your Business Against Failure!
In the intricate tapestry of business operations – guidelines, policies, rules, and procedures serve as the threads that weave success. Ensuring your team understand and follow these crucial elements is pivotal.
Consider the stakes: every mistake made by your team has a direct impact on your customers' experience, and consequently, your bottom line. Picture the disillusionment on a customer's face when they sense that your employees are only operating at 40%, 50%, or 80% efficiency. The silent verdict? "I won't be going there again…"
In today's cutthroat market, can any business truly afford such costly mistakes? This is where Desk Guides step in as your ultimate solution.
Desk Guides aren't just documents; they are shields protecting your business from inadequate knowledge. By comprehensively outlining the dos and don'ts, they transform your team into a well-oiled, efficient machine. With Desk Guides in place, you not only meet customer expectations but exceed them, creating a loyal customer base that propels your profits skyward.
Above all, Desk Guides aren't merely tools; they are insurance policies against failure. In the grand scheme of your business's success, the right processes are paramount. With Desk Guides, you not only reduce the likelihood of failure but ensure your business thrives in the face of competition.
Embrace the power of Desk Guides and fortify your business against uncertainty.
---
3 Breakthrough Benefits of Desk Guides
There are many advantages to using Desk Guides in your business. The following are three significant advantages that you will notice almost immediately after providing Desk Guides to your team.
1. Your team will be far better informed
Almost immediately, your team will be more knowledgeable about all aspects of your company and their respective roles. You might assume they are already familiar with the procedures.
Even if you have already told them, it is highly likely that they only know some of this information. A Desk Guide is a resource they can use at any time.
2. Your processes will become significantly more efficient
Process is critical in any business. By removing unnecessary steps from a process, you can ensure that your product or service is delivered faster and more efficiently.
Documenting these processes is critical for any business. How does anyone know what is going on if your team isn't completing tasks in a consistent manner? Align your entire team in the same direction. It is too competitive not to.
3. Your profit will rise
Your business will naturally get things done more efficiently and at a higher quality if your team becomes more efficient, knows how to complete their job correctly, and knows where to find things. This, in turn, will increase profit.
Communication is essential in any business in order to increase profits. You cannot, however, be everywhere at once. Having Desk Guides to refer to allows your team to continue with their daily tasks while you focus on yours.
---
Huge Time Saver Template
Creating a Desk Guide from scratch will require considerable effort. Use this Desk Guide Template to save a significant amount of time by simply changing the items that are unique to your company.
The following pages are just some parts of the Desk Guide Template. The pages below only show some of the content. Refer to the Table of Contents for full details.
Title Page
The page below is the Title Page and you can customize it to suit your business quickly and easily.
Table of Contents
Review the Table of Contents below. This Desk Guide provides a lot of standard information that you can easily customize to suit your business.
Section 1 – Welcome
The following page is a welcome to your business. It outlines what your business is about and helps employees understand more about your business.
You can easily customize the content to suit the specifics of your business.
Section 2 – Company History
Section 2 is about the History of your business and also provides an opportunity to introduce your Vision and Mission Statement. These items are important to provide direction to your team.
There are several options to choose from that you can customize to suit your business or just add your own.
Section 3 – Values
Section 3 is about Values. Communicating the business values to your team is crucial. If you don't they will simply use their own values or make up their own which may not align with your business.
Section 4 – How to Use the Guide
Section 4 is a simple section about how to use the Guide easily.
Section 5 – General Details
Section 5 is an opportunity to add your organization's details. This might be obvious to you, however adding all the specific detail will ensure your team are informed and aware.
Structure and Team Members
Section 5 also has information regarding the structure of your business as well as an organization chart.
Organizational Chart
The following page shows reporting relationships and an organizational chart.
Communication
Section 5 also has an area to include communication protocols in your business.
Section 6 – Workplace Requirements
Section 6 is about workplace requirements including general details such as leave, hours of work, time-sheets, travel and taxis, security of the workplace, petty cash, mileage claims and other similar items.
Section 7 – Health and Safety
Section 7 is about health and safety. This section includes a lot of standard typical requirements surrounding safety in the workplace.
Emergency Procedures
The following page shows emergency procedures including accident procedures.
Emergency Procedures
There is also a section to add emergency services contact details.
Emergency Evacuation Procedures
There is also a section for fire extinguisher locations and an emergency exit map, as well as an emergency evacuation gathering point map.
Section 8 – Workplace Equipment
Section 8 is about workplace equipment. Provide the necessary requirements for operating your workplace equipment.
Section 9 – Procedures
Section 9 is about procedures. This section has a range of typical procedures you could expect in any business. You can copy and paste to customize to suit your business as required.
Procedure Example – How to Prepare the Meeting Room
Procedure Example – How to Answer the Phone
Section 10 – Summary
Section 10 is a summary of the Desk Guide.
This is a detailed Desk Guide Template.
---
What is Included?
Desk Guide Template
File Type: Microsoft Word .docx
Page Count: 58 pages
Word Count: 7373 words
---
Receive another 45 Free Templates !
When you buy this Desk Guide Template we will include another 45 templates free. These templates are all related to Desk Guides and operating a business.
You can easily add these to your system to dramatically improve your business systems.
Included Templates
Click to Enlarge.
All templates are in Microsoft Word and can easily be updated to suit your business. Review one of these templates below.
---
Free Template Example No.1
Anti-bullying Policy Template
The following template is an Anti-bullying, Discrimination and Harassment Policy. This is an important policy for any business.
All other included policies are detailed and easy to customize to suit your business.
Title Page
Anti-bullying, Discrimination and Harassment Policy
---
The following page below shows the detail of the Anti-bullying, Discrimination and Harassment Policy.
Policy
---
Free Template Example No.2
Position Description
Check out another template as an example that is included in this download. This is a Position Description Template for an Administration Assistant.
Title Page
The following page identifies all the responsibilities of your Administration Assistant.
You can easily customize this to suit your business and the specific tasks you need your team to complete.
Responsibilities
---
Create Your Desk Guide Fast
These templates allow you to create your Desk Guide quickly.
There are many files and templates included in this download and they are very simple to customize to suit your business.
If you don't have a lot of time to create these templates yourself, then purchasing this package will allow you to get your Desk Manual system up and running in minutes instead of months.
---
Total Inclusions
Desk Guide Template
File Type: Microsoft Word .docx
Page Count: 58 pages
Word Count: 7373 words
45 Free Templates
File Types: Microsoft Word .docx file
Total Number of Templates and Files
46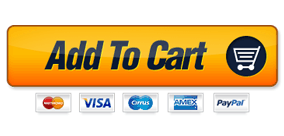 USD 57
Shop with Full Confidence
90 Day Full Money Back Guarantee
---
Desk Guides will almost instantly boost the operation of your firm. From getting everyone on the same page to explaining detailed step-by-step procedures, a Desk Guide is an exceptionally beneficial tool that will positively alter your team and business for very little money.
Can you afford to not have Desk Guides in your business?
Regards,
David
---
Frequently Asked Questions
---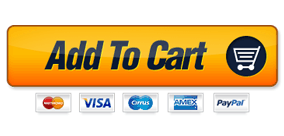 USD 57
Shop with Full Confidence
90 Day Full Money Back Guarantee