Can you really afford to not have a steady stream of new leads for your company?
---
Steady flow of new leads
You will soon run out of work if your organization does not acquire new leads on a daily or weekly basis. The most critical component of every firm is getting additional work.
Fill your 'business pipeline' by sending highly targeted Expressions of Interest (E.O.I's).
The business world is becoming increasingly competitive. The internet has been advantageous, but competition is fierce. To 'keep your pipeline full,' always express your interest in other companies.
Can you really afford to not have a steady stream of new leads for your company?
---
It is critical to make a good first impression
An Expression of Interest (E.O.I.) is used to gauge a client's or organization's interest in working with them. It is a request for you to express your willingness to supply goods or services to another company. (B2B).
It is frequently the first impression of your company, and we all know how important first impressions are. They are the deciding factor.
An expression of interest typically informs capacity to deliver services or goods and is frequently the first stage of entering into a contract negotiation. You have a lot on your plate, and one of the most important aspects of running a business is ensuring that you have enough work not only to pay your employees' salaries, but also to make a profit.
You must ensure that you have enough work for the coming months, and one way to do so is to send 'Expressions of Interest' to potential clients or customers on a regular basis.
However, sending out expressions of interest without careful consideration is a waste of time and effort.
If you want your business to succeed, you must always make the right impression from the start. How do you go about doing this?
With a well-crafted expression of interest.
---
You only have a few seconds
Have you ever received a letter in the mail only to glance at it, read the top line or sentence and then throw it away?
On the other hand….
Have you ever received a letter or flyer in the mail and read it, and then phoned the company to query about their service or product?
Why did you make that decision to make the query? What was the difference?
There are a couple of interesting things happening in this situation.
The 2 differences were likely:
1. Timing
You were actually looking for that product or service and the timing was perfect.
2. Caught your Eye
You were attracted by the words or images on the flyer or letter and were 'drawn in' to read and learn more.
These 2 things are important because they have turned 'cold leads' into 'warm leads'.
You need to do the same thing with your business to win more work.
You can achieve this by sending out expressions of interest to potential clients and customers.
However, there are several very important things you must do when producing an expression of interest. These things are the difference to it being a success or a failure.
The following strategies are important if you are serious about your business and winning more work.
---
Strategy 1 – Think about your reader first
Your reader has their own concerns and desires. You need to address these in detail if you want them to take action.
This comes down to what you say.
This is very important, so you must think carefully when you draft your expression of interest so you 'trigger' them to take the desired action you want them to take.
This is easier than it sounds.
Simply put yourself in their shoes and think about what they would want to read. Most people are concerned about their own situation and are looking for results.
Ever heard of 'W.I.F.M'?
This stands for – What's In It For Me?
This is what your customer is thinking. So you must write so it is clear the customer's needs come first, not your desire to sell something.
---
Strategy

2

– Be clear and to the point
Waffling on is going to get you no-where. You must be very clear and state the facts. Use simple language that is straight to the point.
Most people are busy and it is important that you realize that you have limited time to make an impact in their daily life.
In fact, the first lines of your letter are critical if you want your reader to keep reading right through to the end.
---
Strategy 3 – Accuracy is critical
Your spelling and grammar must be 100%. Have you checked your document or letter? If I was reviewing a document and it had spelling mistakes in it – I would instantly reject it.
Spelling is important and there is no excuse for making spelling mistakes due to the amount of technology you have when it comes to checking your spelling. Your document needs to be professional and correct spelling is the first step in ensuring it is professional.
---
Strategy

4

– Your Target Audience
Do you know who they are? Have you thought about their age? Are they educated? What salary bracket are they in?
These things all make a difference about how you draft your letter or expression of interest.
It doesn't matter if you are applying for a job as an employee or writing a tender for a multi million dollar project. You must consider your audience or fail miserably.
---
Strategy

5

– Follow up
Following up your expression of interest is professional and a critical component of success.
If you don't follow up your letter – then you are missing the opportunity to make further contact. It is important that you follow up after you have sent your Expression of Interest.
You should follow up within 2 or 3 days – to make yourself known and communicate to the person direct. This is not only professional but shows that you have the confidence and ability to be enthusiastic and proactive.
If the person does not respond well, or they have no need for your services or it simply isn't a good time for them to purchase your products – then this does not matter.
Don't not follow up because you are scared or intimidated by making that phone call. The follow up phone call is important.
You need to find out if your contact is;
not interested whatsoever;
possibly interested;
very interested.
You will never know if you don't follow up.
---
Huge Time Saver Template
Creating an expression of interest can take a huge amount of work and energy. This template will allow you to create a expression of interest quickly and easily.
The pages shown below are only a sample of the entire Expression of Interest Master Template. The Table of Contents shows the complete content and all pages included. Review some of the content below.
Title Page
The following is the Title Page. This can easily be amended to suit your business.
Table of Contents
The following is the Table of Contents. This table of contents is fully automated using Microsoft Word's automated table of contents feature. It is easy to update.
Change the headings in the body of the document and then return to the table of contents and hit update.
There are 10 sections. Most sections have several examples of text that can be used for a variety of business types. You can choose the most appropriate example for your business.
Section 1 – Expression of Interest Introduction
Section 1 is to identify your target market and write to that market. What problem do they have that you can solve? Introduce this aspect first to your Expression of Interest.
How Can You Solve Their Problem?
Section 2 – Your Organization
Section 2 is about introducing your organization. There are numerous examples to choose from or you can include your own. A few examples are shown below.
Section 3 – Proven Track Record
Section 3 is about providing proof of your track record and experience. Write about past successful jobs or products and how you resolved the Client's problems.
Section 4 – Your Difference
Section 4 is an opportunity to explain why you are different to your competitors. This is important in the eyes of your customer and you should find the unique aspects that your competitors cannot copy.
Section 5 – Your Services or Product
Section 5 is an opportunity to explain your services or products in detail.
Section 6 – Previous Experience
Section 6 is an opportunity to outline your previous experience in detail. There are numerous examples to choose from.
Section 7 – Your Team
Resumes are crucial to show the relevant experience of team members.
They show to your potential Client that your team have the experience to get the job done. Any good quality Client will check the detail and ensure you have the right experience.
The following page shows an example resume. It is preferable that you include photos of individual team members. This allows your Clients to relate a face to a name and helps identify your business as real people.
Section 8 – General Company Details
Section 8 identifies general company details of your organization.
Section 9 – Testimonials
If you have previous or existing customers or clients who you know are happy with your work, send them some pre-made testimonials that they can review and then put their name to. This document has 10 examples you can make use of.
Testimonials are a great way to encourage new clients or customers to commit to purchasing from you.
Section 10 – Contacts
Section 10 allows room to add direct contacts for the different parts of your business.
---
What is Included?
Expression of Interest Template
Microsoft Word .docx file
Page Count
26
Word Count
4227
---
Free Bonus No.1
Expression of Interest Letter Template
When you purchase the Expression of Interest above you will also receive as a free bonus a Expression of Interest Letter Template. Introduce your business with this letter when you send your expression of interest.
---
Free Bonus No.2
Marketing Manual Template
The second free bonus is a Marketing Manual Template. This template is appropriate for communicating all marketing efforts in your company and providing a location for your team to refer to regarding marketing procedures and guidelines in your organization.
---
Free Bonus No.3
Marketing Checklist
The third free bonus is a Marketing Checklist. This template is suitable for reviewing your marketing efforts.
---
Free Bonus No.4
Customer Service Checklist
The fourth free bonus is a Customer Service Checklist. This template is suitable for improving the quality of your customer service through your team members.
Free Template Example
Below shows the Marketing Manual Template including the Table of Contents.
Click to Enlarge.
These templates are all designed to help you take control of your marketing and produce income for your business.
---
Total Inclusions
Template File Types
Microsoft Word .docx
Expression of Interest Template
Page Count
26
Word Count
4227
Expression of Interest Letter Template
Page Count
1
Word Count
252
Marketing Manual Template
Page Count
22
Word Count
2548

Marketing Checklist
Page Count
2
Word Count
299
Customer Service Checklist
Page Count
1
Word Count
179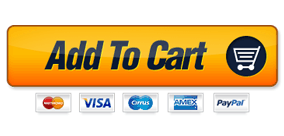 USD 19
Shop with Full Confidence
---
Can you really afford not to have a steady flow of new leads for your business? You must keep your 'pipeline' full at all times. Using templates will save you a lot of time and effort.
All the best with your business.
Regards,
David
P.S. The price of our products do rise based on constant upgrades and improvements. We encourage you to buy today not only to avoid missing out at this price, but also to immediately reap the benefits that these templates will bring to your organization.
---
Frequently Asked Questions
---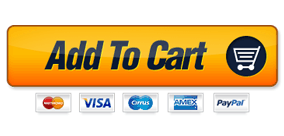 USD 19
Shop with Full Confidence