Can you really afford to not prepare your business and team for an Emergency?
---
Are you really willing to risk losing all of your hard work?
An emergency could destroy your business in minutes. Preparing for emergencies is smart business. No one wants an emergency to occur, however it could happen anytime.
The best thing you can do for you, your business and your team is be prepared. Take the time to prepare your business for any emergency that could occur. Then, should something actually occur, it will make it easier to respond and recover.
---
Recover faster with an Emergency Plan
An Emergency Manual is a communication tool for your team that outlines in detail appropriate steps to take should any emergency occur. It should be a document that is provided to any new employee when they commence work.
It should also be easily and readily accessible for all existing employees and reviewed on a regular basis as part of regular training. An Emergency Plan will help you to recover faster and get your business back and operational as soon as possible.
---
Templates save an enormous amount of time and effort
Making an emergency manual will take a significant amount of time. First, you must gather the necessary information. Then you must compile it, format it, and present it in a readable format. After that, you should double-check it and possibly have it reviewed by someone else before distributing it to your team.
Use this Emergency Manual Template to save time, effort, and money.
You can easily modify the following template to suit your needs and have it completed in minutes rather than months. Examine the information provided below.
Title Page
The following page is the title page. This can easily be customized to suit your organization.
Table of Contents
The next page shows the Table of Contents and the detail included within the template. There are a number of sections and a number of typical emergency events and procedures. There are also directions on how to respond.
This table of contents is also fully automated and easy to update using Microsoft Word's table of contents tool.
Section 1 – Emergency Introduction
The first section is a simple introduction to the Emergency Manual.
Section 2 – How to Use the Manual
Section 2 is a simple section about how to use the manual.
Section 3 – Emergency Contacts
Section 3 is about emergency contacts as well as relevant personnel.
Section 4 – Emergency Evacuations and Facilities
Section 4 outlines evacuations requirements and emergency equipment and facilities.
Assembly Meeting Point and Fire Extinguisher Locations
Section 4 also includes items such as evacuation meeting points and fire extinguisher locations. You can easily add diagrams to these sections to suit the specifics of your business.
Chemical Wash-downs
Should you require chemical wash-downs, there is also provision of a section for this.
Emergency Grab Bag
An emergency grab bag is a great tool to have should an emergency occur.
Section 5 – Emergency Events and Procedures
Section 5 is about emergency events and procedures. This includes accidents, fire events, terrorist events, power loss and more. Review the Table of Contents for all sections included.
Example 1 – Vehicle Accident Event
Directions for vehicle accidents are also included.
Section 6 – Health and Safety in the Workplace
Section 6 is a health and safety policy.
Section 7 – Emergency Manual Summary
Section 7 is a summary of the manual.
This detailed Master Template provides generalized guidelines on how to respond to typical emergencies. It can form the foundation of your Emergency Manual.
You must review this document in detail and customize to suit your organization, facilities and requirements.
This template will save you a lot of time creating an Emergency Manual from scratch.
---
What is Included?
Emergency Manual Template
Microsoft Word .docx

Page Count
23

Word Count
3258
---
Free Bonus – 4 Extra Templates
When you purchase the Emergency Manual Master Template above, you will also receive 4 extra additional templates free. Review the inclusions below.
Free Template 1
Incident Report Template
Page Count
8
Word Count
587
Free Template 2
Incident Form Template
Page Count
1
Word Count
151
Free Template 3
Health and Safety Policy Template
Page Count
6
Word Count
744
Free Template 4
Incident Management Policy Template
Page Count
6
Word Count
373
These are detailed templates relevant to health and safety, incidents and emergencies typical for any organization.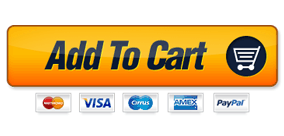 USD 18
Shop with Full Confidence
---
No-one wants any type of emergency to occur. However, we all know things can happen outside of our control. The best thing you can do for you, your team and your business is to be as prepared as you can.
Take the time to prepare today and get your emergency manual completed quickly and easily for your team and business.
All the best with your business.
Regards,
David
---
Frequently Asked Questions
---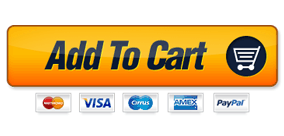 USD 18
Shop with Full Confidence