Can your business really afford to have no direction?
---
Set a Strong Foundation for Success
The guiding principles of your business include your vision, mission statement, and values. These aspects should be reflected in all you do. Without a well defined vision and set of core values, your company is likely to get lost in a sea of competing enterprises, with no clear path to success.
Vision and values are important for team morale, business growth, and performance. Without these critical components, your company is adrift in a vast ocean without an engine or rudder.
---
An Easier Way to Build Your Foundation
This Vision and Values Manual Template serves as a communication tool for your staff, outlining what your company stands for and what you, as the owner, expect. It should be a document that is given to every new employee when they start working and should be referred to on a frequent basis.
Using this Master Template is a sure-fire approach to lay the groundwork for your business while saving a tonne of time and effort.
---
Huge time save template
It will take a large amount of time to create a Vision and Values Manual. First, you must gather the necessary information. Then you must compile it, prepare it, and deliver it in a legible way.
After that, you should double-check it and potentially have it reviewed by someone else before distributing it to your team. Use this Vision and Values Manual Template Template and save a great deal of time, effort and money.
You can easily amend the following template to suit your business and be completed in a matter of minutes instead of months.
Title Page
Check out the detail of this template below. The following page is the title page.
Table of Contents
The following pages are the Table of Contents.
Section 1 – Vision and Values Manual Introduction
Section 1 is an introduction to your business. This is a letter to new employees to introduce them to your business and the manual.
Section 2 – History, Vision and Mission Statement
Section 2 allows you to communicate your History, Vision and Mission Statement. These things are important to provide foundational meaning to your business which is then adopted by your team, customers, suppliers and anyone else your business comes in contact with.
Section 3 – Values
Section 3 is about values. If you don't communicate the business values to your team they will make up their own and operate based on their own values. This can lead to problems.
Organizational Chart
There is also a page to add in your organizational chart.
Section 6 – Summary
Section 6 is a summary of the manual.
This is a 20 page Manual Master Template. Refer to the Table of Contents above to understand what else is included in this Master Template.
---
What is Included?
Vision and Values Manual Master Template File Type
Microsoft Word .docx

Page Count
24

Word Count
2924
---
Free Bonus!
When you purchase the Vision and Values Manual Template also receive free the Marketing Manual Template. This template is suitable for organizing your marketing department.
Details
Marketing Manual Master Template File Type
Microsoft Word .docx

Page Count
22

Word Count
2548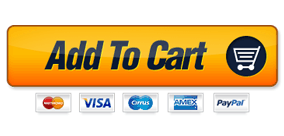 USD 18
Shop with Full Confidence
---
Creating a Vision, Values, and Mission Statement for your company will provide several benefits, including giving your employees direction and focus. If you, the owner, don't know where you're going, neither will your team.
Use a template and save a huge amount of time.
All the best with your business.
Regards,
David
---
Frequently Asked Questions
---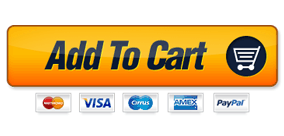 USD 18
Shop with Full Confidence