Can you really afford to risk your business with no Employee Handbook?
---
Remarkable Results Almost Immediately
Do you want to dramatically improve the performance, profit and value of your business quickly, without outlaying huge amounts of money?
Are you constantly frustrated that your team miss important details?
Do you feel as though you can't leave your business because you are not confident your team can handle it by themselves?
An Employee Handbook is the solution to all the questions above and more. An Employee Handbook is your 'silent partner' when you are in the office and also when you are not. It clearly identifies your expectations to your team.
Can you really afford to risk your business with no Employee Handbook?
---
Fundamentals for Success
For your business to thrive you must get return customers. Without this, your business will struggle to survive. Repeat business is a fundamental strategy for the success of any business.
So how do you cultivate repeat business?
Deliver 'consistency'.
Customers love consistency. If their expectations are met, they are satisfied. If their expectations are exceeded – they become fans of your business and will tell their friends or colleagues.
But how do you deliver consistency through your team? By using tools such as an Employee Handbook.
---
5 Improvements You Will Notice Almost Immediately
There are so many benefits of having an Employee Handbook in your business.
1. Quality will improve
The quality of your products or services will be more consistent. Your team will know the detail of what is required to meet the benchmarks you have set.
If you haven't had the time to communicate the detail with them, that is understandable as you are busy. An Employee Handbook is the location to establish standards and become the quality reference source for your company.
2. Communication will improve
If each team member follows the 'rules and guidelines' in your Employee Handbook, they will understand what the rest of your team is saying. Communication will be simpler, and comprehension of mutual aims will follow.
3. Your team will be able to find 'things'
When working as a team, it is critical that everyone follows the same method. This way, each team member will understand where 'things are'.
What would happen if someone goes on leave? Or even worse – resigns? A new team member should be able to take over relatively easy because the system has been followed.
4. Mistakes will dramatically reduce
Mistakes often happen on a weekly if not daily occurrence. Customers don't like mistakes. They might forgive you once if you have a good relationship, but if you keep making mistakes, watch them run.
Reduce mistakes by having an Employee Handbook.
5. You, the business owner can breathe a sigh of relief
Running a business is a tremendous undertaking. You need every tool available to help you succeed. An Employee Handbook is simply one important tool for helping you run your business properly so you can reclaim part of your time.
---
Huge Time Saver Template
Creating an Employee Handbook takes a significant amount of effort. Even for a simple business, there are a huge amount of things you need to have in your Employee Handbook.
Use this Employee Handbook Master Template and save a colossal amount of time. Get your handbook underway quickly and roll it out to your team in minutes instead of months.
Review the detailed content below of this Employee Handbook Template. The first page below is the Title Page. You can easily customize this to suit your business.
Only some of the content is shown below. Refer to the Table of Contents for all the detail included.
Title Page
Table of Contents
Review the Table of Contents below. This Table of Contents is fully automated using Microsoft Word's automatic table of contents feature. You can also see the different sections including a Procedure Section.
Section 1 – Welcoming Message
The first section is a welcome message to your team. This is an opportunity to welcome new team members and also introduce the Employee Handbook.
Section 2 – History, Vision and Mission Statement
Section 2 is an opportunity to communicate the History of your business, introduce your Vision and also introduce your Mission Statement. It is important that you have a Mission Statement for your business to provide direction for your team and show leadership to your suppliers, clients, customers and staff.
There are several Visions and Mission Statements you can modify to suit your business or write your own.
Section 3 – Values
Section 3 is about Values. Adding values to your business sets a strong foundation for your team to follow. If you don't communicate values, your team will either use their own values or make them up which may not align with your business.
Section 4 – How to Use the Manual
Section 4 is a simple instruction on how to use the manual and find things easier.
Section 5 – General Details
Section 5 is an opportunity to list out all of your organization's details.
Section 6 – Workplace Requirements
Section 6 is about workplace requirements including expectations around leave, hours of work, time-sheets and general aspects of everyday management.
Section 7 – Health and Safety
Section 7 is about health and safety and ensuring workplace safe practices are communicated and followed.
Emergency Contact Details
Section 7 also has details where you can add emergency contacts and other details in case of emergency.
Emergency Gathering Point
There is also a place to add maps for Fire Extinguisher locations and an Emergency Evacuation gathering point.
Section 8 – Workplace Equipment
Section 8 is about workplace equipment and communication about using workplace equipment.
Section 9 – Employee Procedures
Section 9 is about procedures. There are many examples you can use or simply copy and paste and write your own procedures to suit your business.
Procedure Example – How to Prepare the Meeting Room
The following procedure is 'Preparing the Meeting Room' Procedure. There are many additional procedures included.
Section 10 – Summary
Section 10 is the summary of the Employee Handbook.
This is a 58 Page Document.
---
What is Included?
Employee Handbook Template
Microsoft Word .docx file
Page Count
58
Word Count
7373
---
44 x Free Templates
When you buy this Employee Handbook Template we will include 44 bonus templates 100% free. These templates are all related to quality manuals and running your business.
You can easily add these to your system to dramatically improve your business systems.
List of documents
All templates are in Microsoft Word and can easily be updated to suit your business.
---
Previous Buyer Comments
David

"This is the best money our company has spent since its inception almost 3 years ago. This manual was worth it if for nothing else but the Automatic Table of Contents. That alone made it worth the money, but it was more than that.

The basics that were already there got me started and it was easy to edit and make custom to our company. We have already had to fire an employee and our attorney told us that having them fired over non-compliance with company policy (with their signature on the policies in file) would help us if we ever had to fight an unemployment claim.

It's great to finally have all policies in one place.

Also, the procedures will free us up as owners to get more work done since we do not have to stop and explain the same procedures repeatedly. Now we just refer to the manual.

Your price was AMAZING! I shopped for other manuals at $250-$500 and they looked too complicated and unnecessary too. Sometimes too much is just too much.

I've worked in human resources for years prior to opening our own business and this manual is more than enough for covering our needs and looking like a professional HR department created it.

Thanks for everything and for making it at a price that made me willing to try it because if it didn't work, what did I lose.

Well it did work! Thanks so much!!!"

Cheryl B.

Dear David,

I have already started to use the template and customize it to my specific needs. I have looked all over the internet and your template is by far the easiest to use and modify.

Anyone who is looking to get a quick start on a procedure manual that is easy to modify and continuously update, would be well served to purchase your template as it is a "Real Bargain" at the price.

James Miles
President
Consolidated Community Management, Inc.
Tamarac, Florida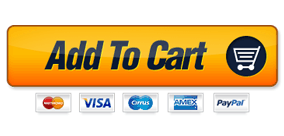 USD 57
Shop with Full Confidence
---
Immediate Download
An Employee Handbook is a tool your business cannot afford to go without. Use templates and save a huge amount of time.
All the best with your business.
Regards,
David
---
Frequently Asked Questions
---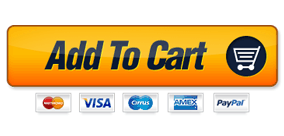 USD 57
Shop with Full Confidence