Can you really afford to put your event at risk by not having an Event Management Plan?
---
Unlock the Power of Swift Event Planning!
Putting on an event requires a significant amount of time, money, and resources. There are numerous risks associated with holding an event, as well as numerous factors to consider.
The list goes on and on about traffic, safety, children, alcohol, access, accessibility, fire, storms, licenses, and so on. An Event Management Plan (EMP) is a document that event organizers use to plan their events.
If you are planning an event, you will undoubtedly want to ensure that you have considered all possible scenarios and aspects.
You don't need any emergencies or chaos. Completing an Event Management Plan will allow you to consider all aspects of your event and professionally prepare each one.
Can you really afford to put your event at risk by not having an Event Management Plan?
---
3 Vital Reasons Why You Need an Event Management Plan
1. Your Local Authority or Council likely requires you to prepare one
Depending on the jurisdiction where you are holding the event, it is likely that the local authority or council will require you to complete and lodge an Event Management Plan.
Check with your local authority before proceeding.
2. Enables better planning of your event
Have you thought about all possible aspects and considerations for your event? Use a template to help you complete your Event Management Plan in a fast and efficient manner and address the issues that may arise.
3. Assists in keeping people safe
As event organizer, it is your responsibility to keep people safe. Creating an Event Management Plan is just part of this.
Use a template to save time and complete your event management plan faster and easier.
---
Huge Time Saver Template
Do you have a time to spend creating an Event Management Plan from the very beginning? A template is going to save you significant time and effort. Review this Event Management Plan Template content below.
The pages below are just a sample of the template. Refer to the table of contents to review all of the detail in this template. This is a descriptive template that outlines in detail many typical components of planning an event.
Title Page
The first page is the title page. You can easily customize this page to suit your own organization and event.
Table of Contents
The next two pages are the Table of Contents. Note all the different aspects of event planning included. This is a comprehensive template that will allow you to create an Event Management Plan quickly and efficiently.
The Table of Contents is built using Microsoft Word's automatic table of contents feature. You can easily add or delete sections to the body of the document and then right click on the table of contents and update.
Section 1 – Event Overview
Section 1 provides an area to provide an event overview including a purpose, policy and scope.
Section 2 – Event Contacts and Details
Section 2 allows you to enter general event details as well as relevant key event contacts and their details.
Section 3 – Health and Safety
Section 3 outlines health and safety requirements including accident and emergency services details.
Section 4 – Environmental Safety Factors
Section 4 outlines potential environmental factors such as weather.
Section 5 – Traffic Management
Section 5 outlines management of vehicular traffic and parking. Most events require a traffic management strategy. As a major part of the event, getting patrons to and from the event safely is important.
Section 6 – Environment
Section 6 is about managing the environment including items such as waste, recycling, noise and existing tree protection.
Section 7 – Supply of Liquor
Section 7 is about the supply of liquor and licensing requirements.
Section 8 – Contractors
Section 8 outlines all relevant details for third party contractors.
Section 9 – Insurance
Section 9 outlines your insurances. It is unlikely your event will be approved to go ahead if you don't have the relevant insurance or provide this information.
Section 10 – Site Context
Section 10 outlines the site context including emergency evacuation plans and emergency gathering point plan.
Section 11 – Conclusion
Section 11 allows you to summarize your Event Management Plan.
This is a detailed Event Management Plan Template. Only some of the pages are shown above. This plan provides a lot of content typically required for planning an event.
This template allows you to create your Event Management Plan Template quickly and easily.
---
What is Included?
Event Management Plan Template
Microsoft Word .docx
Page Count
29
Word Count
3648
---
Free Bonuses!
Purchase the Event Management Plan Template above and also receive the following templates free.
Free Event Emergency Action Plan Template
Microsoft Word .docx
Page Count
17
Word Count
2743
---
Free Event Incident Report Template
Microsoft Word .docx
Page Count
8
Word Count
608
---
Free Event Incident Form Template
Microsoft Word .docx
Page Count
1
Word Count
143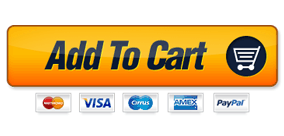 USD 25
Shop with Full Confidence
90 Day Full Money Back Guarantee
---
Planning an event thoroughly is part of holding your event successfully. Are you willing to risk not planning your event properly?
Potentially, without proper planning you could run into all sorts of trouble financially and professionally. Take the time to prepare your event today.
Using templates will save you a huge amount of time and effort.
All the best with your event.
Regards,
David
P.S. The price of our products do rise based on upgrades, improvements and demand. We encourage you to buy today not only to avoid missing out at this price, but also to immediately reap the time saving benefits of using this Event Management Plan Master Template.
---
Frequently Asked Questions
---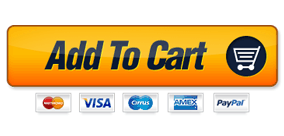 USD 25
Shop with Full Confidence
90 Day Full Money Back Guarantee