Can you really afford to miss out on potential sponsors?
Sponsorship Proposal Template
+
4 x Free
Sponsor Request Letter Templates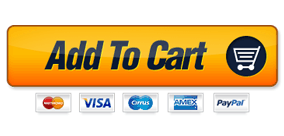 USD 17
Shop with Full Confidence
90 Day Full Money Back Guarantee
Read Reviews
100% Secure Shopping ✔
Secure Digital Delivery by E-Junkie ✔
Easy to use MS Word template ✔
Fully Automated Table of Contents ✔
Page Count 13 ✔
Word Count 1723 ✔
4 x Free Letter Templates ✔
No Complex Software ✔
No Complex Subscriptions ✔
90 Day Full Money Back Guarantee ✔
Instant Download ✔

---
Get Sponsorship Faster and Easier
Don't think you can simply approach any business and ask to be sponsored and get it right away. If you do, consider yourself extremely fortunate.
Getting sponsored is often a competitive process with high performance expectations.
Whether you are a community group or an individual seeking sponsorship, you should understand – if you haven't already – that being sponsored is a business transaction between you and the sponsor.
Maintaining this relationship can provide numerous benefits to both parties, so it makes sense to approach sponsorship professionally and use the appropriate tools to gain long-term sponsorship.
Can you really afford to miss out on potential sponsors?
---
Sponsorship is a Commercial Business Transaction
Receiving a company's sponsorship is not the same as receiving a donation. Don't get the two mixed up.
Put yourself in the shoes of the person or organization that is sponsoring you. They usually do it for a reason, not just to make themselves feel better.
This is usually done to gain exposure for their company in the local community or whatever market they believe is their target market.
The majority of companies will sponsor local clubs, athletes or whoever to help them achieve their goals, however their primary goal is to promote their business or cause.
Therefore, it makes perfect sense that you or your club as the sponsorship seeker approach companies in a professional manner, a manner that demonstrates your professionalism for accepting sponsorship.
You also need to continue to behave professionally once you receive sponsorship as you are in effect promoting their business name and it is highly likely they would not like you to tarnish their name.
They are associating their name with you or your club, so you need to ensure that you portray and promote yourself professionally.
---
7 Great Tips to Improve Your Chances of Getting Sponsored
1. Get Others Involved
If you are in a club get other members of the club involved. You need support and the best place to start is in your own backyard. Once you have the support of your members, then you are ready to progress.
2. Get Others to Contribute
Putting together a sponsorship proposal will take considerable time and effort. Get others to help you so that your end result is more professional
3. Prepare Well in Advance
Plan ahead and get your information, contacts and all other relevant documentation together well before you need the money or sponsorship. Throwing together a rough sponsorship package in the hope that you might 'snag' a few sponsors will just waste your time. Preparation is important if not critical to your success.
4. Point of Difference
You need to stand out from the rest. It is likely that your target person reads a lot of information on a daily basis and discards a lot of it too. Your proposal needs to stand out, be professional and make an impact – otherwise it will be straight to the trash!
5. Be Competitive
Ensure your pricing is attractive. This doesn't mean you should undercut yourself, however you want to add significant value to the sponsor. Try and find out what a sponsorship package of the value you are offering would normally sell for.
6. Understand Your Target Market
Find and target the decision maker. Target them as you will then have the biggest chance of influencing them to make a decision that you need – a 'YES' decision.
7. Always be Professional
Remember – this is a business agreement. You must act professionally at all times and show your potential sponsor that you can add value to their business.
Ensure you do a spell check and a grammar check of your proposal. Get someone else to also do a check for you. Make sure your document is 100% free of errors.
Getting sponsored need not be difficult. Just be professional and keep knocking on those doors until you get the result you need.
---
Make an Excellent First Impression
Promoting yourself or your club professionally from the start will increase your chances of receiving sponsorship from anyone.
First impressions are important. You must make a good first impression if you are to have any chance of being sponsored by the person you are approaching.
Typically, the first step in obtaining sponsorship is to send a request or Sponsorship Proposal to the prospect. This can be followed up with phone calls to expedite the process.
If you want to make a good first impression, you must prepare this Sponsorship Proposal correctly and professionally. Remember, if you want to be sponsored by the prospect you're approaching, you need to make a good first impression.
The best way to show you are professional is to use a template.
To obtain sponsorship, use a template that is going to work and has been proven to work.
Furthermore, using a template will save you a significant amount of time, money, and effort while also presenting you in a much more professional light than simply drafting your own application.
---
5 Advantages of Using this Template
There are many advantages to using a template to complete your Sponsorship Proposal.
1. Save Time
If you need more time, utilizing templates will save you significant time.
2. The document is already formatted
There is no need to have to waste time setting up a document from scratch. This template is formatted and ready to go. All you need to do is customize it to suit your needs.
3. Fully automated Table of Contents
This in itself saves significant time, reduces errors DRAMATICALLY and is so easy to use.
4. You won't have to think about your proposal structure
Why reinvent the wheel? Use a template that is straight to the point and professional.
5. Look Professional
You will present yourself and organization professionally which will increase your chances of getting sponsored.
---
Huge Time Saver Template
There are many advantages to using a template to complete your Sponsorship Proposal. Firstly, you will save a lot of time and effort. Review the contents of this template below.
Title Page
The title page is shown below. You can easily modify this to fit your needs.
Table of Contents
The next page is the Table of Contents. There are 6 sections within the template. Within these 6 sections, there are typical items that you would include if you are applying for sponsorship or trying to raise sponsorship.
Executive Summary
The beginning starts with an Executive Summary that you can easily modify to suit your situation. It outlines what you should include in your Executive Summary.
This template comes with an example – Elite Tennis Sponsorship. You can use this example to base your proposal on.
Opportunities Matrix
Also included in section 4 is a detailed sponsorship opportunities matrix.
Sponsorship Opportunity Detail
Section 5 provides a place to describe the different levels of sponsorship.
This is a detailed template that will assist you in creating a sponsorship template quickly and easily.
---
Free Bonus
Letter Templates
When you buy this Sponsorship Proposal Template we will include another 4 letter templates 100% free.
2 Request Letter Examples and 2 Thank-you letter examples.
These letter templates introduce your organization and also thank your funder for their sponsorship.
Request Letter Example
---
What is Included?
Template File Type
Microsoft Word .docx
Sponsorship Proposal Template
Pages 13
Word Count 1723
Request Letters
Pages 2
Word Count 286
Thank-you Letters
Pages 2
Word Count 189
---
Easy, Quick, Efficient…..Guaranteed
Time Saving Templates
Our Master Templates are simple to use and put into action. Use Microsoft Word to find and select the relevant information to customize them to your needs.
Red Highlights Allow you to Customize in Minutes
To assist you in quickly and easily customizing our Master Templates, all items that require customization are highlighted in red.
Simply use Microsoft Word's Find and Replace tool (Ctrl+H) to identify and replace all relevant items in a single hit, or scroll through and change the items highlighted in red.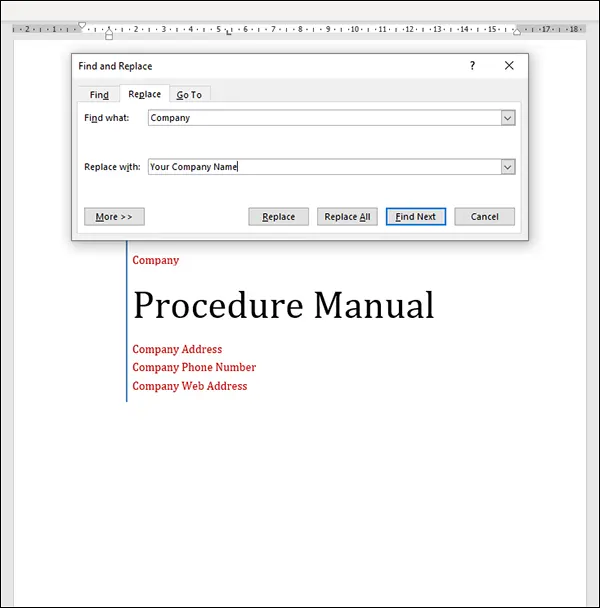 ---
100% Unconditional Money-back Guarantee
Our Rock Solid Guarantee
SAVE TIME by using our templates, or we'll refund your money.
Furthermore, if you are dissatisfied for any reason, we will refund your money without question. Our templates are designed to help you save time when creating documents.
If you are not satisfied, we offer a no-questions-asked unconditional 100% money-back guarantee.
There are no catches, tricks, or conditions. Only your money will be refunded in full.
Easy to Purchase and Instant Download
Easy to Customize and Use
90 Day Full Money-Back Guarantee
No Questions Asked
Safe, Secure Shopping
Paypal Guarantee

Paypal Buyer Protection guarantees your purchase.
Buyer Protection ensures you get what you pay for.
Paypal is a safe and reliable payment method. You can use your credit card to make a purchase through Paypal or Stripe and be confident that you are dealing with a reputable supplier, or you can get your money back.

You will be able to download the templates immediately after purchasing them.
---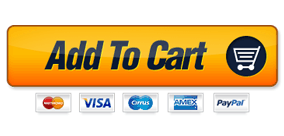 USD 17
Shop with Full Confidence
90 Day Full Money Back Guarantee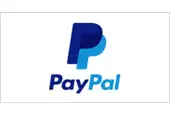 ---
Using templates saves a huge amount of time. All the best with gaining a sponsor.
Regards,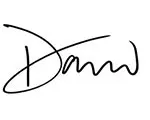 David
---
Frequently Asked Questions
Is this complicated Software or Subscriptions?
No. This is not complicated software requiring an ongoing subscription or annual fee. It is a one off payment. There is no huge learning curve either. Just purchase, download and get on with the task of creating your documents quickly, easily and with no fuss.
Do I need a Paypal account to purchase?
No, you do not need a Paypal account to purchase our products. You can pay with Paypal or use your credit card.
Can I use a Credit Card to purchase?
Yes, you can use a credit card to purchase our products. We use Stripe.com as our credit card merchant. Or you can use your credit card through Paypal.com.
I tried to download the file but there is nothing there
The file you need to download is a .ZIP file. As soon as you purchase, it will immediately be emailed to you. All the templates are in the .ZIP file and you need to unzip the file to use them. Read more here. How to Purchase and Download
How will my information be used?
Your information will not be used whatsoever without your permission. In other words, your email address will not be sold or spammed.
Will I get on a spam list?
No. We may add you to our newsletter list. However you can 'opt out' at any time. Above all, you will not be spammed. We use MailerLite for our electronic newsletter to keep in touch with our customers.
Will I be the victim of identity theft?
No. Paypal, Stripe and e-Junkie provide a 100% secure system to perform transactions.
Will the purchase arrive on time?
Yes. As soon as you have paid for your purchase, you will immediately receive a download link via email. However, please remember to also check your 'Junk Email' as if you have not received your link immediately as the email could be in your 'Junk Email Inbox'.
Should you not receive the download link, please contact us immediately and we will get back to you as soon as we can. Please note, the time zone of your country may effect our response time, however we will respond as soon as we can. Our business is located in Australia.
AEST – Australian Eastern Standard Time.
Will I actually get what I ordered?
Yes, you can shop with full confidence. We promise to deliver to you and stand by this promise with a 90 day 100% full refund policy. Further to this, Paypal guarantees your transaction so you can shop with full confidence.
Can I make changes to the templates and add my own information?
Yes. The majority of the templates are Microsoft Word or Microsoft Excel files. They are easy to download and easy to use. You can easily add or remove content and customize the templates to suit your needs. A lot of the templates also have an automated Table of Contents. It is simple to make changes and then update the Table of Contents field so your Table of Contents is also updated. In addition, if you have any problems we can assist.
Will unexpected fine print charges be added to my order without my knowledge?
No. There are no further charges. No monthly subscriptions either. You have the right to use the templates within our terms of agreement of purchase. There are no monthly fee or hidden charges. Similarly, what you see above is the only and final fee.
Will anyone respond if I have problems after buying?
Yes. However, there may be a delay in our response. Depending on your country timezone, we will respond as soon as we can. Please note, we aim to respond to your requests within the shortest possible time.
Will it be easy to dispute or cancel my transaction?
Yes. If you are not 100% satisfied with your purchase, we will refund your money 100%. However, we would love some feedback from you so we can improve our product should you believe it could be better.
I did not receive a download link after paying
Please do not panic. e-Junkie is a reliable document delivery system and it is unlikely this will occur. The file you are downloading is a .ZIP file. However, if you have any issues, we will email you the download link as soon as we can.
The website briefly redirected through e-Junkie. Is this safe?
Yes, it is safe. When you click on the Proceed to Pay button, you will be redirected briefly through e-Junkie.com to Paypal.com or Stripe.com (Credit Card Payment) depending on how you choose to pay. We use e-Junkie to deliver our documents electronically so you receive them immediately – 24 Hours a day, 7 days a week.
---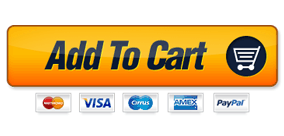 USD 17
Shop with Full Confidence
90 Day Full Money Back Guarantee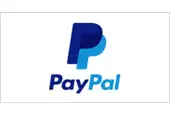 ---
Copyright © 2023
www.DigitalDocumentsDirect.com
All rights reserved. No part of this website or information may be reproduced or used in any manner without written permission of the copyright owner.
Your use of this site, templates and information are subject to our Terms of Use, Disclaimer, and Privacy Policy. DigitalDocumentsDirect.com is not a law firm and cannot provide legal advice. We provide information. While we make every attempt to provided detailed, comprehensive information, you are responsible for reviewing, checking and confirming the information provided is suitable for your use.