Can you really afford to operate your company without a Customer Service Manual?
---
Elevate your business to new heights of excellence through your team
In today's competitive landscape, exceptional customer service is the key differentiator that sets businesses apart.
As a business owner, you know the critical importance of providing unparalleled customer experiences that keep clients coming back for more.
You must cultivate a 'customer-centric' culture within your organization, where every team member understands the importance of customer satisfaction and embraces the core principles of exceptional service. From telephone etiquette to complaint resolution, you need to aim to leave no stone un-turned – and train your team in detail.
Can you really afford to operate your company without a Customer Service Manual?
---
Can your company afford sloppy customer service?
Missed Sales and Poor Performance all Hinge on Customer Service
Today's customers have countless options at their fingertips, sloppy customer service is simply not an option. Your business cannot afford to overlook the critical role that customer service plays in shaping customer perceptions, loyalty, and ultimately, your bottom line.
Sloppy customer service can lead to dissatisfied customers who may share their negative experiences with others, tarnishing your reputation and driving potential customers away.
By prioritizing exceptional customer service, you not only retain valuable customers but also foster positive word-of-mouth, attract new business, and position your brand as a trusted leader in your industry. In an era where customer experience reigns supreme, the cost of sloppy customer service is simply too high to ignore.
---
3 advantages of a Customer Service Manual
1. Consistency
By providing a standardized set of guidelines and procedures, a Customer Service Manual ensures consistent service delivery. This consistency builds trust and confidence in customers, as they receive a reliable and predictable experience across different interactions and touch-points.
2. Training and On-boarding
A Customer Service Manual serves as a valuable training resource for new team members. It provides a structured framework for teaching customer service skills, product knowledge, and company policies.
This streamlines the on-boarding process, reduces ramp-up time, and ensures that new hires are equipped with the necessary information to provide exceptional service from day one.
3. Continuous Improvement
A Customer Service Manual is a dynamic document that allows businesses to continuously improve their customer service practices. It can be regularly reviewed, updated, and improved based on feedback from customers and team members.
This enables businesses to adapt to changing customer needs, industry trends, and emerging best practices, ensuring that their customer service remains at the forefront of excellence.
The manual becomes a central repository for incorporating feedback, analyzing performance metrics, and implementing changes that enhance the overall customer experience.
There are many advantages to having a Customer Service Manual in your company.
Can you really afford to be without one?
---
Huge time saver template
Using a Microsoft Word Template, you can quickly create a customer service manual for your team. A Microsoft Word template will allow you to quickly and affordably get your relevant customer service benchmarks and standards up and running.
Title Page
The following image is the Title Page. This can easily be amended to suit your organization. Text highlighted in red is to be changed to suit your business.
Table of Contents
The next pages below show the Table of Contents. This is a detailed template.
Section 1 – Welcome Message
The first section of the manual is about welcoming any new team members to customer service principles in your business.
Section 2 – How to Use the Manual
Section 2 is a simple guide on how to find things in the manual.
Section 3 – Philosophy and Values
Section 3 is about communicating the Philosophy, Values, Vision and Mission Statement of your organization. There are many Visions and Mission Statements to choose from or you can simply write your own and add to the manual. A small sample is shown below.
Values
There are several values to review and choose from. You should identify your customer service values and communicate this to your team. If you don't your team will apply their own values which may not align with yours.
Section 4 – Customer Service Standards
Section 4 is an opportunity to communicate the Customer Service Standards you expect.
There are also additional pages referring to communication channels.
There are also customer feedback and complaint explanations.
Within Section 8, there are details about benchmarks and quality expectations.
Section 9 – Products and Services
Section 9 provides an opportunity to list our all your products/service in detail.
Section 11 – Summary
Section 11 is a summary of the manual.
This is a comprehensive and detailed manual that will help you start your customer service system quickly and easily. This template will save you a lot of time.
The templates are formatted to include the MS Word Navigation feature, making them quick to use. This is depicted on the left side of the image below.
Enlarge by clicking.
---
What is Included?
Customer Service Manual Template
Microsoft Word File .docx file
Page Count
41
Word Count
6538

---
Free Bonus 2 Additional Templates
When you purchase the Customer Service Manual Template, 2 additional templates are included for free.
Review the list of templates included below.
---
Total Inclusions
Customer Service Manual Template
Microsoft Word File .docx file
Page Count
41
Word Count
6538
Free Customer Escalation Template
Microsoft Word File .docx file
Page Count
8
Word Count
557
Free Marketing Checklist Template
Microsoft Word File .docx file
Page Count
2
Word Count
299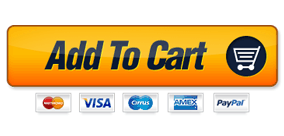 USD 27
Shop with Full Confidence
---
Having a customer service manual will make a significant difference to how your team deliver to your customers and further to this make a dramatic difference to the overall profit of your organization.
Save an huge amount of time creating your system manual by using our Templates.
We wish you the best of success with your business.
Regards,
David
P.S. The price of our products do rise based on upgrades, improvements and demand. We encourage you to buy today not only to avoid missing out at this price, but also to immediately reap the benefits that a Customer Service Manual will bring to your organization.
---
Frequently Asked Questions
---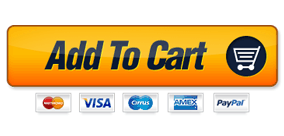 USD 27
Shop with Full Confidence