How to recover a corrupted MS word file. Need to recover a corrupt Word file? Follow these steps.
---
Table of Contents
---
Recover Corrupted Word File – How to retrieve your information
There is nothing worse than losing your work – particularly if you have spent hours and hours of time creating something and only to lose it all.
It makes perfect sense to save and re-save your work all the time. However, it doesn't always work out that way. So, if you have a corrupt MS Word file, then follow the steps below to recover your file.
---
Open a document after a file corruption error
Open up Microsoft Word. Go to the Browse Option and click that.
Then check out the option box down in the right hand corner.
Click the ARROW – not the Open box.
An Option will pop up giving you the choice to Open and Repair. Click that and see if it opens your file and recovers your information.
---
Need More Help?
Need more help? Use ms word for dummies. One of the easiest ways to learn MS Word.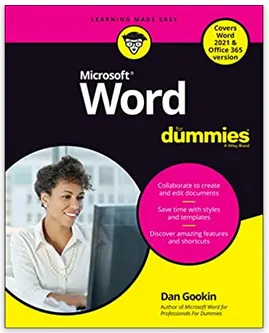 That should fix it. If it doesn't work for you – leave a comment.