Can you really afford to risk not having a WHS Management Plan?
A Safe Building Site is Critical to Your Business
Don't risk the issues that come with accidents on site. Implement as many safety rules and regulations as you can to avoid accidents at all costs.
Accidents impact lives deeply and that last thing you want or need is to be affected by accidents on your site. You cannot control everyone and people do make mistakes, however you want to implement procedures that aim to avoid accidents at all costs.
A WHS Management Plan Template will help you do this.
---
What is a WHS Management Plan?
This type of plan allows head contractors and owners manage their health and safety issues on site.
Some countries require a Workplace Health and Safety Management Plan to be completed before any construction can commence on site. This can be required by law.
The plan should be easy to read, easy to understand and easy to implement and access on site.
---
What is in a WHS Management Plan Template?
Typically a workplace health and safety management plan will include numerous safety responsibilities for anyone involved in the project.
Names, roles, positions and specific responsibilities of all people involved are listed in the plan. Incident guidelines, instructions, monitoring and reviewing site specific equipment and work procedures all make up a well written workplace health and safety management plan.
There are also time-frames typically required for retention of the safety management plan for any particular project. In addition to this specific time-frames to retain all documentation relevant to incidents should they occur.
---
Specific Content of a WHS Management Plan
Specifically a number of sections identify typical parts of a WHS Management Plan. These could include:
General Details
Health and Safety Policy
Management Responsibilities
Communication
WHSO (Workplace Health And Safety Officer) Appointed
Specific Site Activities
Personal Protective Equipment
Accidents
Auditing.
---
5 Advantages of a WHS Management Plan
There are some significant advantages of implementing a WHS Management Plan for your site or project.
Communication will be much better. You need to reinforce to anyone that attends your site that they follow all instructions and safety requirements.
You can at least sleep a little better knowing you have implemented as many safety requirements as possible.
Guidelines and instructions are critical for team members. You will be able to inform them faster and easier.
You won't be repeating yourself to everyone that is involved in your project. Do you really have time to repeat yourself?
You can focus on other important aspects of your business and know that the safety component of your business is up to scratch.
---
Time Saver Template
If you need to create a Workplace Health and Safety Management Plan from scratch it is going to take significant effort. Using a template will save you a lot of time and get the basics listed out for you easily and efficiently.
You must read the document and ensure you have covered any specific items that may relate to your project or site. Site specific is still important, however a template will allow you to fast track the process quickly.
---
Review the Template Below
Title Page
The title page is simple and you can amend to make it site specific.
Table of Contents
Review the Table of Contents below. There are many sections and pages all relevant to site safety. The template is approximately 20 pages long. You can easily delete or add sections as needed.
Health and Safety Policy
The following pages are first pages of the WHS Management Plan. It outlines some generic aims and objectives of a Workplace Health and Safety Management Plan. All items that need changing are in red.
You must do everything you can to protect your team members, visitors and contractors by law, so not having this basic requirement is a recipe for disaster.
Organizational Chart
Below is an example of the chain of command. This is relevant to show who is responsible for what tasks and activities.
You can add personnel names to the boxes easily.
This template is detailed and will provide you with relevant information that you can use as a solid base for your Workplace Health and Safety Management Plan.
There are 10 sections all dealing with safety aspects from the basics through to specific procedures on site.
Site Specific Activities
Site specific activities identify the activities relevant to the site. There are 3 pages of activities listed in detail commonly found on worksites.
Review some of the detail below.
As a business owner or project manager, you should put in place everything you can to protect your employees.
The last thing you want to be doing is dealing with a major workplace incident. It is so much better to prevent incidents from occurring than to have to deal with the aftermath.
---
What is Included?
WHS Management Plan Master Template File Type
Microsoft Word .docx

Page Count
18
Word Count
4027
PLUS another 4 relevant templates!
See below.
---
Another 4 bonus safety templates Free!
When you buy the WHS Management Plan Template we include another 4 relevant safety templates free.
List of free templates
Health and Safety Policy
Incident Report Form
Incident Report Template
Safe Work Method Statement
Click the images below to find out more about what is included free. These templates are relevant to building up your Safety Policies and Rules in your business.
Check out the detail.

Free Template 1
Health and Safety Policy Template
Pages
4
Free Template 2
Incident Report Template
Pages
6
Free Template 3
Incident Report Form
Pages
1
Free Template 4
Safe Work Method Statement Template
Pages
6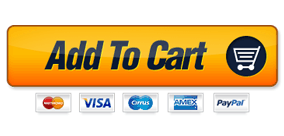 USD 27
Shop with Full Confidence
Shop with Confidence
---
Using templates saves a huge amount of time.
All the best with your business.
Regards,
David
---
Frequently Asked Questions
---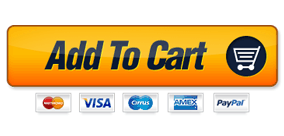 USD 27
Shop with Full Confidence