Can you really afford to not have the best and most cost effective suppliers to complete your project?
---
Find the Best Suppliers
Getting the right team to complete your project or product is important. How do you do this? Through a well written expression of interest request.
Other Digital Documents Direct Expressions of Interest Templates
Expressions of Interest – Business
Expressions of Interest – Job Application
An expression of interest request is when you need to find suppliers for a project or task.
This type of expression of interest is a detailed request for fees and services from businesses and organizations that can deliver the work to you and your organization.
Yes – You Want The Best Value For Money.
Yes – You don't always need the cheapest price.
Yes – You don't need the highest price.
What you do need is value for money.
You need suppliers with the right attitude that supply you with what you need, at the quality you need all within your budget.
Can you really afford to not have the best and most cost effective suppliers to complete your project?
---
Get Them to Come to You
Utilizing an expression of interest document ensures that you achieve these goals. The last thing you need is to try and find suppliers by phoning them and asking them to submit quotes.
This is a 'hit and miss' approach and you will get 'hit and miss' results.
Requesting expressions of interest ensures you get a particular quality of applicant. This in turn helps to ensure that the people that actually end up completing the project are capable from the very beginning.
---
Attitude is Everything
Getting businesses to submit their interest to you shows a very important element to how they approach business – Their attitude.
People that have gone to the effort to respond to your expression of interest have already shown that they have the correct attitude when it comes to completing the work you need them to do.
The last thing you need is to request prices from businesses and get no response. Or even worse, they say they will respond and they never do.
---
Massive Time Saver Template
Using a template is going to allow you to save significant time and money. It will also allow you to include things in your expression of interest request that you may not necessarily thought of before.
You can use this template over and over again. Templates are the best way to provide a professional approach to any type of business transaction. Below are just some of the sections of this Expression of Interest Request Template.
Title Page
The following page is the Title Page. This can easily be customized to suit your business.
Table of Contents
The next page is the table of contents and shows exactly what is in this template. This table of contents fully automatic using Microsoft Word's Table of Contents feature.
Amending the table of contents or adding new sections is easy. Simple copy a section within the body of the document and then come back and update the table of contents field.
This allows you to produce a professional document efficiently and accurately
Section 1 and 2 – Introduction
Section 1 and 2 includes an introduction and invitation to submit.
Section 4 – Standard Conditions
Section 4 outlines standard conditions that apply to the Expression of Interest.
Section 5 – Invitation Process
Section 5 outlines the invitation process. You can easily customize these charts to suit your expression of interest.
Section 6 – Budget
Section 6 allows a place to include the proposed budget.
Section 7 – Applicant Requirements
Section 7 outlines the applicants requirements for the expression of interest.
Section 11 – Timeline
Section 11 outlines the time-frame for the project.
Section 12 – Submission Requirements
Section 12 outlines any specific submission requirements.
Section 13 – Selection Criteria
Section 13 identifies the selection criteria for selecting the successful candidate.
Section 14 – Key Conditions
Section 14 outlines the key conditions for the Expression of Interest.
Section 15 – Guidelines
Section 15 outlines guidelines for submission of the Expression of Interest.
This is a detailed Master Template.
---
What is Included?
Expression of Interest Request Template
Microsoft Word .docx
Page Count
15
Word Count
1396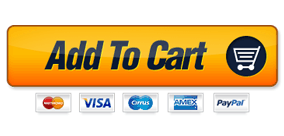 USD 17
Shop with Full Confidence
---
Do you have time to waste on suppliers that simply cannot meet your requirements? Filter them quickly with an Expression of Interest Request. Using templates saves a huge amount of time.
All the best with finding the correct suppliers.
Regards,
David
---
Frequently Asked Questions
---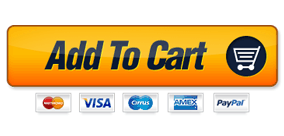 USD 17
Shop with Full Confidence