If you need to create an SOP template Google docs, then it is relatively easy and simple to do.
It's quite easy to use Google docs to create an sop template. As easy as Microsoft Word or any other word processing software you can create an Sop template using Google Docs quickly and efficiently. The best thing about Google Docs is that it is free to use and relatively easy to use. However, if you want to use Google for your business services then there is a paid account.
SOP Template – What is it Really?
Sop Template Google docs
So what exactly is an Sop template? An sop template is a document that you have stored in a safe place that you use over and over again to create your standard operating procedures for your business or organization.
Depending on the complexity of your business this type of template could be as simple as a one page word processing file which is replicated again and again or it could be a software system that you have created or purchase to produce your SOP commonly known as standard operating procedures.
Can you really afford to not have a Standard Operating Procedure Manual in Your Business?
If you need to improve the performance of your business quickly and cost effectively, you need a Standard Operating Procedure Manual. Click the image below to learn more.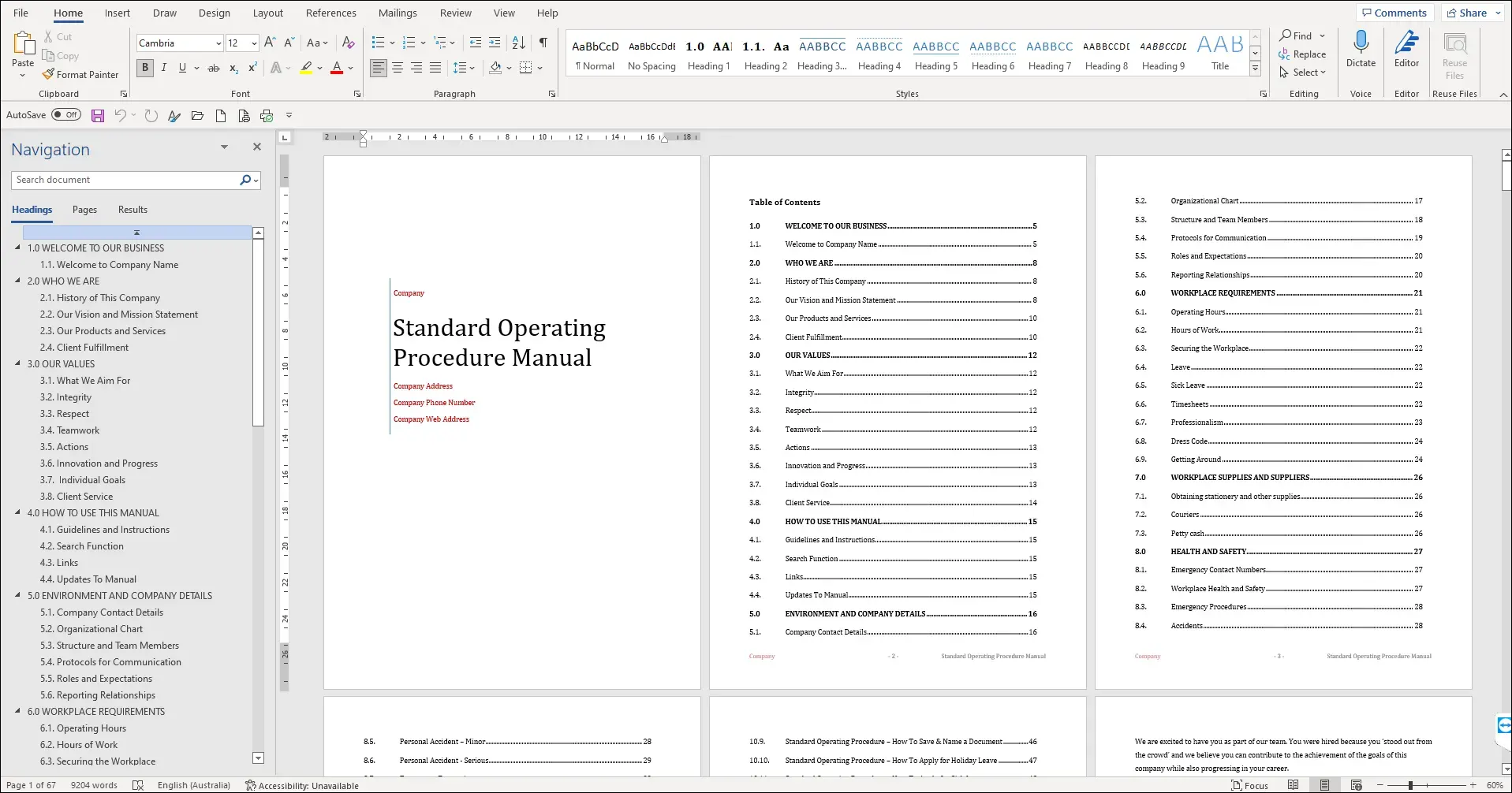 Similar to Microsoft Word Google Docs gives you the ability to create standard templates and save them off in the cloud or wherever you would like on your system. This gives you the ability to replicate your sops and also to delegate your tasks out to others quite easily. The ability to use Google Docs To co-ordinate and collaborate with others makes it very efficient and easy-to-use.
Simply creating your sops with Google docs will allow you to create your system for your business easily and efficiently.
So create your Sop template with Google Docs simply open up a Google account and then navigate your way to Google Docs. Using Google Docs may come with certain risks. We all understand that Google harvests information so if you are using Google's free products, then really the product is you.
However, that being said if you are willing to put up with all the laser focused ads that Google then feeds you because you are using their products then so be it.
Standard Operating Procedures – Huge Benefits
If you operate a small business then you will realize that systematizing your business is really the only answer to producing your product or service consistently and to a high standard each and every time. If you don't do this then there is a risk of losing customers because people want to get the same product or service each time they experience your business.
If you haven't read the E Myth then it is certainly worth reading as it will give you an insight on how to operate a small business better so that the business is efficient and deliver it's product or service to a high standard each time it delivers.
This particular book by Micheal Gerber is a great source of information for your small business. It will help to get all your ducks in a row and deliver your product or service more accurately and efficiently to a set standards.
Think about any time you go to purchase something. You really on return to purchase the product or service if you enjoyed the buying experience. Therefore your team need to understand what to do each time they work with your customers.
The best way to train them around this is to use Standard Operating Procedures to ensure the process is followed each time.
Learn more about the benefits of having standard operating procedures in your business.