A Procedure Manual will improve the performance of your organization and a template will allow you to create your Procedure Manual fast. But these can be expensive. If you are short on cash then download our basic Free Procedure Manual Template and save money – but not necessarily time. Click the link to download MS Word File. No Sign Up. No Obligation. Just free.
Otherwise, read on below for more free options.
---
Table of Contents
---
Free Procedure Manual Templates Everywhere
But are they any Good?
Everyone loves a bargain – don't you? Even better – everyone loves it more when it is free! There are plenty of online opportunities to download a free template.
If you need to get your company quality system fired up, a great way to kick it off is to find a good quality free procedure manual template.
---
---
If you are just starting out in business, need to improve the management of your team or improve the quality of your service or products, then you already know a procedure manual is going to help you achieve this. Getting your hands on a free good template is a great start.
You can then progress to a paid version later down the track if you want to improve the quality or functionality of how your system works. The main point is, you need to get your systems started as soon as possible. A fast way to activate this is to use a free procedure manual template that you can find online.
---
All About Free Procedure Manual Templates
Firstly, let's take a good hard look at the free options available to you. Then we will elaborate a bit more about standards in business, progressing further to a more professional based system and where to find some free templates you can start with.
Then we will investigate a range of other things like what Digital Documents Direct provides for free, how to set up a manual quickly and a ton of other information to get you underway on your Quality Manual system and Procedure Manual.
What Is a Free Procedure Manual Template?
Well, it's obvious isn't it?

Procedure manuals, quality manuals, employee handbooks, standard operating procedure manuals all are similar in that they perform the task of systematizing your business.
There are slight differences between the terms used, however if you are looking for free information then the web is full of opportunities to build your system manuals for free.
What Is In a Free Procedure Manual Template?
The short answer is….Everything!
We have had a detailed look around the web to find out what free procedure manual templates are available and are happy to report the following below so keep on reading further down to learn more about what we found.

Please remember, you get what you pay for so typically a lot of these free templates we found were simply there to attract you to buy a more expensive option.
What Does a Good Free Procedure Manual Template Look Like?
Typically a free procedure manual template is a couple of pages that you could download in MS Word to allow you to create your own procedures. There really isn't that much in it and it is probably something you could create yourself in a few minutes anyway.
However, these free templates available allow you to learn about how other companies set up their businesses and allow you to get some good free information about systematizing your business to ensure you are heading in the right direction.
A Free Procedure Manual Template is Likely to do the Trick
If you're starting off in business, then a free procedure manual template is likely to do the trick. There are many advantages and disadvantages of using a free procedure manual template and starting from scratch.
If you are starting a business you need to watch what you are spending your cash on. It will go out the door quick – so looking for free options in almost anything is a good way to start. However, you don't need to keep it that way. Once you get some momentum and the cash starts rolling in – it is then time to start purchasing better things for your business.
---
Digital Documents Direct Free Procedure Manual Template
OK, so after all the text above and all the talking, we would love for you to download our free procedure manual template. It's not our full version, however it is a good version we think and something you can start to set up your business with.
So, check it out below in an easy MS Word format for you to download – 100% free with no signups or anything.
If you need more detailed versions then don't hesitate to check out our paid versions as well. They are really for small to medium businesses and are easy to purchase, download and apply to your business in minutes.
Click the image below or 'Right Click' and 'Save As'.
Click the images below for our Procedure Manual Template Free Version.
---
Finding a Free Procedure Manual Template that is Good Quality
Finding a simple free company policies and procedures template online can take considerable effort. You could be looking to improve your customer service processes and procedures or just looking to get a simple document started for your team.
At Digital Documents Direct, we like to keep things as simple as possible. There is nothing more frustrating than complex processes that end up wasting time and money to achieve a common purpose.
We have collated a range of options below that you can consider when looking for a free procedure manual template.
---
Free Procedure Manual Template Options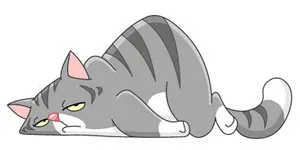 OK, so we know you didn't come here to get bored, (Ho Hum) but to find some good free stuff, right?! After-all, that is what the internet is about yeah? Free stuff….well sort of ( :
Well we have searched high and low on the internet to see if we could find some decent free procedure templates. We found lots and lots of options – almost too many options and got swamped with information overload.

We also found a number of automated websites that will create procedures, processes for you.
Paid VS Free
Some of these websites require you to pay to get the full premium versions. Not to worry – you are starting out or strapped for cash, so you can still do it without getting distracted by all the paid bells and whistles that you probably aren't gonna need anyway right?
If you are just starting out, it is good to keep things free as you want to watch your bottom line, so there is nothing wrong with starting from scratch and creating a procedure manual from any of the options below.
---
Free Option Number 1
Well number one on the list is our template from Digital Documents Direct. We have a free version and a paid version. If you are looking for something that has a lot of detailed already completed in it that is generic and suitable for nearly any type of business then take a look at our paid version.
If things are tight for you at the moment and you don't mind spending some time creating your own template, then consider our free version as it will get you heading in the right direction. See Above.
Free Option Number 2
The Bizmanualz website has a free templates available. Check them out and see if there is anything that suits your business.
We reviewed their website to see if there were any options that you could download for free that are useful. You need to sign up to their mailing list to get access to their free documents.
Once you have signed up – there are options for choosing free samples from several areas of their website which is helpful.
Money-Saving Bundles, Department Manuals, and Sector Manuals – so go ahead and check out what they have.
---
Free Option Number 3
Process St
Process St provide a range of free templates. If you dig into their website there are many options available.
Process St is a simple and powerful way to manage your team's recurring checklists and procedures.
---
Free Option Number 4
Template.net
Another good resource for finding free templates. There are plenty of things to look at on this website. Lots of ads too.
It looks like this website is related to TemplateLab, and SampleTemplates.com. I could be wrong however they look very similar. Still, there are plenty of templates to choose from and you can spend a ton of time looking through the templates to find something that suits you.
---
Free Option Number 5
SampleTemplates.com
Another good resource for finding free templates is sampletemplates.com. Sample templates has so much stuff and continually adding more. This site looks very similar to TemplateLab with a lot of the templates taken from businesses around the world.
This is very helpful to see how others have done it, but can make it difficult to actually get your document completed due to the massive amount of information that can become overwhelming.
---
Free Option Number 6
Convergepoint.com
Converge Point is another great resource for finding free templates. Plenty of information on this site and very professional. Integration with Sharepoint is also an option.
If you visit their resources area there is plenty of information to consider there. You could be there a while….
---
Free Option Number 7
Templatelab.com
TemplateLab has tons of options to look through. Their website also has tons of ads you may find your first visit a bit confusing. However, after a while you get to understand what is an ad and what isn't.
There are plenty of templates available, however by the looks of it, the majority of the templates are simply taken from organizations around the world. It will take you a while to go through them all and find something relevant to what you need.
---
Free Option Number 8
Powerdms.com
Lots to look at here.
---
Free Option Number 9
Templates.office.com
Microsoft has basic templates you can download. Their options are presented well and include a range of free choices.
However, you may find the content is a bit thin and you might need to add a lot of your own information to make it worthwhile.
---
Free Option Number 10
Smartsheet.com
Smartsheet is very professional and includes a range of templates for just about anything. A lot of the templates are a bit light on detail, however there are tons to choose from.
You may find it hard to find something specific though for your business. There are of course premium options available as well which you might want to consider.
---
Free Option Number 11
Workable.com
Good resources available at this website.
So there are 11 websites with a ton of free content available. Make sure you check them out.
---
Procedure Manual Template
+
44 x Free Templates
---
Frequently Asked Questions
Where Can I find a Free Procedure Manual Template?
There are plenty of places online to find free procedure manuals templates. However their quality is questionable.
What is in a Free Procedure Manual Template?
Free templates are usually fairly basic and unlikely to provide you with information that is going to be suitable for your business. They could offer a beginning foundation of your procedure manual though.
---
Speak Your Mind
Got something to say? What is your experience with free Procedure Manual Templates? Fee free to make a comment below.
Digital Documents Direct | Templates
Average rating:
0 reviews